Steel Markets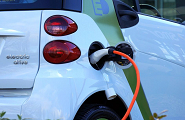 BMW Investing in Carbon-Free Steelmaking
Written by Michael Cowden
March 16, 2021
---
Reducing carbon isn't just something that steel wants to do to be a good corporate citizen, it's increasingly something that key customers – such as automakers – are demanding.
Case in point: German automaker BMW is investing in a CO2-free steel production process developed by Boston Metal, a U.S.-based start-up.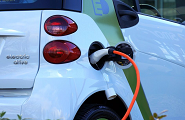 Boston Metal has found a way to produce molten iron using an electrolysis cell. If the electricity for the process comes from renewable sources, then the resulting steel is carbon free, BMW said in a recent press release.
The U.S. start-up will build demonstration facilities over the next few years and then, if those succeed, expand to an industrial scale. BMW said its investment in Boston Metal comes as it looks to substantially reduce its carbon emissions by 2030.
"We systematically identify the raw materials and components in our supplier network with the highest CO2 emissions from production. Steel is one of them," said Dr. Andreas Wendt, a BMW board member responsible for purchasing and supplier networks.
Steel is essential for making cars and is expected to remain so even in future electric vehicles. So BMW is looking to reduce the carbon emissions associated with steelmaking rather than at replacing steel, the company said.
But BMW expects its suppliers to share its green goals.
"It is important to us that our partners are firmly committed to sustainable action and use production technologies with low-carbon emissions," Wendt said. "We are already working with suppliers who use only green power for the steel they produce for us."
Other means of reducing carbon emissions are more familiar. Steel scrap produced when a door is stamped, for example, can either be reused elsewhere in the auto assembly process or sent back to a steel mill to be remelted, BMW said.
Making steel via such "secondary" material emits less carbon than using "primary" material produced in a blast furnace using iron ore and coking coal, the company noted.
BMW is not the only company exploring alternative, more environmentally friendly ways of producing steel. Swedish steelmaker SSAB–along with iron ore miner LKAB and power company Vattenfall–are working together to bring carbon-free steel to the market by 2026. The companies are doing so by using "HYBRIT" technology, which replaces the carbon-intensive coking coal needed in traditional steelmaking with carbon-free hydrogen. The first HYBRIT plant was inaugurated in 2020.
SMU thinks such trends are important for the U.S. steel supply chain to monitor as well. 
SMU Community Chat
CRU Senior Analyst Ryan Smith will be discussing carbon emissions, carbon-free steelmaking and Environmental, Social and Governance (ESG) related issues at the next SMU Community Chat Webinar on Wednesday, March 17, at 3:30 p.m. EDT.
The SMU Community Chat Webinars are free to attend. Click here to register for the March 17 webinar. To view recordings of past webinars, see the SMU Community Chat tab on our homepage.
By Michael Cowden, Michael@SteelMarketUpdate.com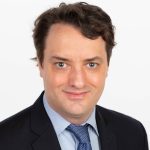 Latest in Steel Markets