Steel Markets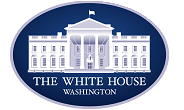 Biden to Unveil Infrastructure Plan in Pittsburgh
Written by Michael Cowden
March 26, 2021
---
President Joe Biden will be in Pittsburgh next week to unveil his administration's multi-trillion-dollar infrastructure spending plan.
The plan will focus on both physical and technological infrastructure, the president said in a press conference.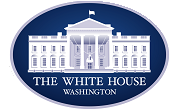 Spending on infrastructure is about both creating jobs and making the United States a more attractive place to do business, Biden said, according to a transcript of the conference. 
"It (infrastructure) is the place where we will be able to significantly increase American productivity, at the same time providing really good jobs for people," he said.
The president noted a litany of reasons as to why infrastructure spending is overdue. More than one-third of U.S. bridges need repairs, some in such bad shape that they pose a safety hazard, Biden said.
Approximately 20% of all flights in the U.S. are delayed, resulting in 1.5 million hours of lost production. And six million to 10 million U.S. homes are serviced by water lines that use lead service pipes, he said.
"China is investing three times more in infrastructure than the United States," Biden noted.
Biden suggested a wide scope of projects beyond just roads, bridges and airports. Money could be devoted to upgrading heating and ventilation systems in schools and offices as well as to capping wellheads currently leaking methane into the environment, he said.
"There's so much we can do that's good stuff, makes people healthier, and creates good jobs," Biden said.
Many in the steel industry have become cynical about infrastructure spending. "Infrastructure week" became a standing joke during the Trump administration. And the industry was disappointed by infrastructure spending under the Obama administration that focused on "shovel-ready" projects that tended not to be steel intensive.
The American Society of Civil Engineers gave U.S. infrastructure a C- in its 2021 report card. The group noted that rail transit and port infrastructure had improved, but that roads and highways continued to be underfunded and in mostly poor condition.
The White House said that Biden would travel to Pittsburgh on Wednesday, March 31, to deliver "remarks on his economic vision for the future."
Pittsburgh is home not only to U.S. Steel but also the United Steelworkers (USW) union. And western Pennsylvania more generally is a swing area of a swing state that was key in delivering the presidency to Biden.
Some domestic steelmakers, meanwhile, have been lining up to tout their capability to melt and pour steel in the United States, a key capability to participate in government-funded infrastructure projects.
JSW Steel USA Director Parth Jindal noted earlier in the week that the company's Mingo Junction, Ohio, electric-arc furnace (EAF) would allow it to participate in work requiring that steel be melted and made in the U.S.
AM/NS Calvert has broken ground in Alabama on a project to build a $775 million EAF on the site of what is currently a slab conversion facility.
The new furnace will reduce AM/NS Calvert's need for outside slabs and increase its ability to participate in publicly funded work–such as infrastructure projects–that require steel to be melted and poured in the United States.
Some market participants have questioned whether there is enough steel, or enough steel at reasonable prices, to accomodate an ambitious infrastructure plan.
"At the end of the day, is there enough supply in the United States? The short answer is, 'yes,'" Nucor President and Chief Executive Leon Topalian said during a January conference call on the subject of infrastructure.
EAF steelmakers such as Nucor are expanding capacity, he said, pointing to the $1.35 billion plate mill Nucor is building in Kentucky.
"As we move forward, if we see something very substantial passed … you'll see steelmakers also pick up and restart certain blast furnaces that have been taken offline," he added.
By Michael Cowden, Michael@SteelMarketUpdate.com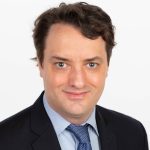 Latest in Steel Markets