Steel Markets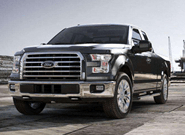 Ford Extends Downtime at U.S., Canada Plants Due to Chip Shortage
Written by Michael Cowden
April 1, 2021
---
Ford is taking extensive downtime at several U.S. assembly plants and its only Canadian facility because of continued parts shortages stemming from a global semiconductor supply squeeze.
The automaker's Dearborn, Mich., truck plant, which makes the popular F-150 pickup truck, will be down the weeks of April 5 and April 12, a company spokeswoman said.

And Ford's Kansas City, Mo., plant, which also makes the F-150, will stop truck production the week of April 5. That move does not equally impact production of the Transit vans also made at the facility, she noted.
In addition, Ford is stopping production at its Louisville, Ky., assembly plant for the weeks of April 12 and April 19. The automaker will also halt production at its Oakville, Ontario, assembly plant in Canada for the weeks of April 12, April 19 and April 26, the spokeswoman said.
The Louisville plant makes the F-250 and F-350 "Super Duty" trucks, the Expedition SUV, and the Lincoln Navigator SUV. The Oakville facility makes the Edge SUV and the Nautilus SUV, according to Ford's website.
The moves are significant because the F-150 is the best-selling pickup truck in the U.S. While the vehicle's body is made from aluminum, its base continues to be made from steel.
They are also notable because automakers had been attempting to shield production of popular and profitable pickups and SUVs from the impacts of the chip shortage.
Ford had previously been assembling such vehicles and then holding them on site in hopes that necessary parts could be inserted later.
Ford's announcement of more downtime at its plants comes on the heels of several major automakers acknowledging that many, and in some cases all, of their U.S. assembly plants had been forced to halt or slow production because of the chip shortage.
Market Reaction
Automotive is a key end market for galvanized flat-rolled steel, which has also seen a rise in imports over the last month.
"We are all waiting for the next shoe to drop. I think it might be auto," one Great Lakes service center source said.
He questioned whether automakers could continue to build and hold vehicles without certain chip-containing parts. "What if they run out of space to park the vehicles?"
But other market participants said the production slowdowns automakers are going through now would only extend the current price upcycle into the second half of the year. They reasoned that automakers would look to make up for lost production in the second half of the year, which should result in increased steel demand then as well.
Certain companies already provide a template for just that trend, one manufacturer source said. He pointed to another domestic automaker that he said was still operating certain plants over the Easter holidays–and running overtime too.
"Those guys are running on Good Friday and Saturday and paying the UAW folks triple time," he said. "If they could squeeze eight or nine days out of a week, they would."
By Michael Cowden, Michael@SteelMarketUpdate.com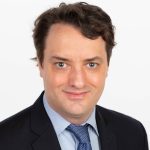 Latest in Steel Markets