Steel Products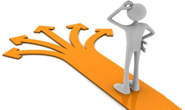 Managing Price Risk for Products Other Than Hot Rolled (CR, GI, AZ)
Written by John Packard
April 8, 2021
---
If you are a buyer (or seller) of cold rolled, galvanized or Galvalume steels, you are aware of the volatility in your pricing, which may or may not mirror the price of hot rolled coil. Over the past few years, the spread between hot rolled base prices and the base prices being asked for cold rolled and coated products has fluctuated. The historical norm of CR/coated base prices being $100-$140 per ton above hot rolled is no longer valid. The current premium for cold rolled and coated over HRC is +$190 per ton on cold rolled and galvanized and +$195 per ton for Galvalume, based on the SMU index published earlier this week.
Steel Market Update will conduct a new half-day workshop on April 21 that is intended for buyers who have "basis risk" as you are not buying strictly hot rolled coil but other flat rolled products such as cold rolled, galvanized and Galvalume. We want buyers and sellers of these products to understand there are hedging options for these products. The title of this course is perhaps a bit misleading. We are calling the course Galvanized Steel Hedging Workshop, but it is for anyone interested in managing flat rolled risks for products other than hot rolled.
As with our other managing price risk workshops, our instructor Spencer Johnson of StoneX will discuss the new HDG index, which is being traded on the CME. We will also have representatives of the CME as well as CRU to discuss the HDG index on the CME exchange. Spencer will discuss other risks that may exist within your business:
• Geographical risk – i.e. your company is located somewhere other than the Midwest where the HRC and HDG contracts are based.
• Base price risk – the variance between a hot rolled coil base price and that of cold rolled, galvanized and Galvalume.
• Grades and extras risk – such as galvanized coating weight adders.
• Currency risk – what do you do if you are purchasing in a currency other than the U.S. dollar?
• Freight risks
• Energy risks
If you would like to learn more about how to manage price risk for cold rolled and coated flat rolled products, we recommend you spend a half-day and a relatively small amount of money ($500 before SMU/CRU and multi-person discounts) and join us on April 21. You can learn more and register by clicking here.

Latest in Steel Products