Final Thoughts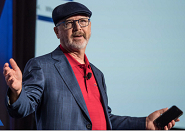 Final Thoughts
Written by John Packard
April 9, 2021
---
Over the weekend I was speaking with the CEO of a service center and we were talking about the resistance he was seeing from his plant employees. Many of them did not want to get the COVID vaccine. The office people were mostly vaccinated, but the plant people were not. We discussed the possibility of providing incentives to protect his company, both office and plant, but left the discussion with no clear resolution.
I did a little research and came across an article from the Society for Human Resource Management (SHRM), which reported that many employment attorneys are stumped about providing incentives to get employees vaccinated. There is a lack of legal guidance about appropriate incentives, which is likely to keep many companies from moving ahead.
According to SHRM, about 60 percent of organizations say they will not require vaccinations (although they will strongly encourage employees to get vaccinated).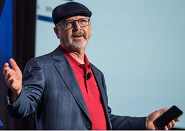 Kroger (food store) is providing a one-time cash incentive of $100 to all employees who receive the full recommended dose. Amtrak is allowing excused absences for employees receiving vaccinations during their regularly scheduled work hours. Many companies are providing a total of two hours of pay for each dose of the vaccination received by their associates.
On Friday, I spoke with the president of Hamline University (I am on their Board of Trustees) to see if students and faculty would be required to be vaccinated prior to returning to campus next fall. The answer was no, they could not require vaccinations because the university could be legally liable should someone have an adverse reaction.
Instead of requiring vaccinations, the university is arranging to transport those who wish to get shots and is doing everything they can to create a supportive environment around getting vaccinated.
I am curious how companies associated with the steel industry are working through this issue? Please share your thoughts/suggestions on how to incentivize your company associates to get fully vaccinated by sending your comments to John@SteelMarketUpdate.com
As we work towards conducting one of the first steel-related in-person events, the 2021 SMU Steel Summit Conference on Aug. 23-25, one of the issues we are working on is how to provide a safe environment for our attendees. We are not sure what the protocols will be at the time of the conference, but those of you who are vaccinated will be best positioned to enjoy the conference with the least amount of hassle. My recommendation continues to be that everyone who is considering attending this year's event in Atlanta should get vaccinated first.
This will be the third year for the SMU Youth Leadership Award sponsored by the Steel Manufacturers Association. This award is for anyone 35 years or younger who has established themselves as a visionary, leader, motivator, or exceptional employee within the industry. It is for those who work in the manufacturing, distribution, steel mills, fabrication, trading company or other sector associated with the steel industry.
Before you nominate someone (or yourself) for the 2021 SMU Youth Leadership Award, I recommend that you read about the award on our website, and then read the nomination for Meredith Meade of Tempel Steel who won the award in 2019. This will give a better feel for how to prepare a nomination in order to get the most attention from the judges.
The 2020 winner was Stephen Sterling of Quality Metals Stamping.  You can learn more about Stephen by clicking here.
The winner of the 2021 SMU Youth Leadership Award will receive:
A mentorship day with a leading industry CEO
Recognition in the form of a trophy or plaque, which can be proudly displayed on your desk or office area.
Invitation to attend one of the SMU Steel 101 or SMU Steel 201 workshops (no registration fee).
An invitation to attend the 2022 SMU Steel Summit Conference with registration fees waived.
Recognition in the Steel Market Update newsletter and the SMU/CRU websites.
A video of the award presentation.
To make a nomination click here.
If you would like to join the hundreds of executives who will be attending the SMU Steel Summit Conference live in Atlanta on Aug. 23-25, please click here to learn more and to register.
Beginning at 11 a.m. ET on Wednesday of this week (April 14), we will host Rick Marabito, CEO of Olympic Steel, as our featured speaker for the next SMU Community Chat. This webinar is free to anyone in the industry. You can register by clicking here.
As always, your business is truly appreciated by all of us here at Steel Market Update.
John Packard, President & CEO, John@SteelMarketUpdate.com

Latest in Final Thoughts