Steel Markets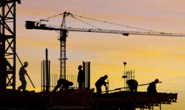 AGC: Lockdown States Still Struggling to Bounce Back
Written by David Schollaert
April 22, 2021
---
The effect of COVID-19 and the shelter-in-place orders that followed had widespread impact across the U.S. construction sector. States that have had extensive and extended stoppage measures in place, however, have struggled disproportionally to rebound, according to the Associated General Contractors of America (AGC).
Procore Technologies Inc., AGC's data collection partner, said the impact of the pandemic was vastly different regionally, as protective measures varied substantially from state to state. As a result, the industry still faces significant hurdles in bouncing back from the COVID-19 pandemic more than a year after some states shut all jobsites. While stressing that public health concerns are paramount, states that put better protective measures in place to allow work to resume in a safe and strategic manner have benefited greatly and have experienced strong growth compared to states that saw prolonged work stoppages.
"States that had extensive work stoppages have had longer lasting problems" said Ken Simonson, AGC's chief economist. "No shutdowns or limited-shutdown states have shown more resilience and a better rebound from the initial COVID-19 hit."
According to the AGC's analysis of the U.S. Bureau of Labor Statistics (BLS) data, construction employment in March remained below year-ago levels in 35 states despite a robust homebuilding market and a strong recovery from severe winter weather. Using March 1 as a benchmark and tracking worker hours over the past year, a pattern of sharp employment drop-offs and a slower rebound has been greater in states that had complete or extended work stoppages, such as New York and Michigan. The impact has been less severe, and in some cases returned to pre-pandemic levels, in states that had limited or no COVID-19 construction shutdowns, such as Florida and Iowa.
"Anecdotally, any time you shut down a job for any reason and break a cycle, you'll always have a harder time to start back up," added Kristopher Lengieza, Procore VP of Global Partnerships & Alliances. "No industry is better served to deal with additional safety restrictions than construction because we deal with health and safety requirements every day. PPE is a way of life for the construction industry, so adding a mask or other measures to the workflow has less of an impact than on an industry that is unfamiliar with such health and safety requirements."
Procore defines the tracked construction businesses as: large if revenues exceed $200 million, medium with revenues between $20 million to $200 million, and small with less than $20 million. Lengieza noted that the medium and large businesses were generally able to react more quickly to changing safety conditions because they had strong plans or capital to address safety and keep projects going. Smaller construction companies reopened job sites and retrofitted their workplaces more slowly than their larger counterparts, resulting in some sites not reopening until well beyond the second half 2020.
Despite the struggles, the construction business has weathered the fallout from the pandemic better than other industries. Simonson added that nonresidential construction still has not caught up to its pre-pandemic levels of employment while residential construction, driven by pandemic buying, increased for most of 2020, and is now 10% ahead of its March 2020 high, according to BLS data.
By David Schollaert, David@SteelMarketUpdate.com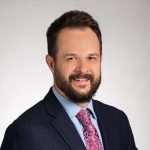 Latest in Steel Markets