Steel Mills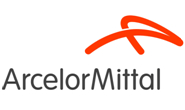 USW Strike at ArcelorMittal Mines in Canada
Written by Sandy Williams
May 11, 2021
---
United Steelworkers at ArcelorMittal Mines and Infrastructure Canada went on strike Monday night after rejecting a May 7 offer by the company. The strike by 2,500 employees could have a "serious economic impact on the economy of the Côte-Nord and Quebec," said Quebec Labor Minister Jean Boulet.
ArcelorMittal and the USW executives of the five locals involved reached a tentative agreement on April 12, but it was rejected in a vote by members. The enhanced May 7 offer was also rejected, prompting termination of negotiations and the subsequent walkout.
"ArcelorMittal Mines and Infrastructure Canada regrets the decision of members of the United Steelworkers Union to initiate a labor conflict and hopes for a quick return to the negotiating table to prevent a prolonged strike that would not serve anyone's interests," said the company in a press release. Negotiations have been underway since December and, most recently, in the presence of a conciliator from the Department of Labor.
ArcelorMittal claims working conditions for its employees on the North Shore are among the most competitive in the industry. ArcelorMittal added that the company spends approximately CAD $1.25 billion each year in the province and contributes about $1 billion to Quebec's GDP, as well as generating over 8,300 direct and indirect jobs in the region.
The strike occurs at time of soaring iron ore prices and demand.
Latest in Steel Mills