Service Centers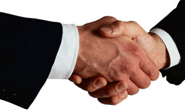 Paragon Acquires Ohio Steel Distributor Buckeye Metals
Written by Tim Triplett
May 19, 2021
---
Paragon Steel has acquired Cleveland-based Buckeye Metals Industries, Inc., a growing distributor of carbon steel with an extensive network of suppliers and processing partners.
"Buckeye Metals has been a great industry partner of ours for many years," said Bruce Whitman, general manager of Paragon Steel. "The combined team created by the acquisition is a win-win for both groups; we will all be better able to serve our respective customers, and we will grow as a meaningful player in the flat-rolled steel market." Terms of the deal were not disclosed.
Headquartered in Butler, Ind., Paragon is a leading distributor and processor of carbon steel products with two state-of-the art coil processing plants.
"We have immense respect for the Ison family, and the fantastic industrial legacy they have built over many years through this company," added Jerry Henry, owner of Paragon Steel. "We have very similar company cultures, with both built with a focus on integrity and putting people first. We are excited about the future of the steel industry and the opportunity to grow with the Buckeye team."
Buckeye Metals Industries had previously been owned by the Ison family, which had grown the company substantially over the past several years. Founder and CEO Bruce Ison will remain as the emeritus chairman of the Buckeye board, and key Ison family members will maintain leadership roles under the Buckeye Metals Industries, Inc. division name.
"My thanks to Jerry Henry and the Paragon family for their faith in Buckeye Metals Industries," said Bruce Ison. "As I work towards retirement, I am comforted by the knowledge that my employees and family are in good hands and joining a great family-owned company. It should be a perfect fit and an easy transition as two great companies combine their expertise and resources to support similar ideals, which will benefit our employees as well as our customers and suppliers.
Paragon Steel was founded in 1994 as a joint venture between Jerry Henry and Steel Dynamics Inc. The company built its first processing plant in Butler in 1996 and added a second processing plant on campus and doubled its size in 2007. Henry became sole owner of the company in 2016 with a focus on expansion and growth in both sales and toll processing. In addition to Paragon Steel, the Fort Wayne, Ind.-based Henry family also owns its affiliated divisions: Maumee Metal Recycling, Midwest Pipe & Steel, Inc., Paragon Tube Corporation, and Wayne Metals, LLC.

Latest in Service Centers