Steel Mills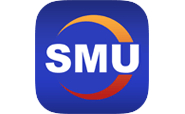 ArcelorMittal to Start Mexico HSM in Q4; SMU Updates New Capacity Table
Written by Michael Cowden
June 2, 2021
---
ArcelorMittal Mexico plans to start up its new hot strip mill in Lázaro Cárdenas in Mexico's Michoacán state in the fourth quarter of this year, a company spokeswoman said.
The hot strip mill cost $1 billion and is expected to have annual capacity of 2.75 million tons per year (tpy), according to an ArcelorMittal press release.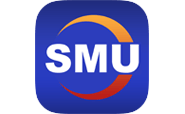 Steel Market Update has updated its new steel mill capacity table to reflect that timeline. The new capacity table can be found by clicking here.
Or you can go to steelmarketupdate.com, click on the "Resources" tab, then on "Steel Mills," and finally on "New Steel Mill Capacity."
The new capacity table should be thought of as a complement SMU's blast furnace status table, which can be found here. They are two sides of the same coin.
The new capacity table indicates that new capacity totaling 1.95M tpy has come online since the fourth quarter of 2020 in the form of Big River Steel – now part of U.S. Steel – doubling output at its electric arc furnace (EAF) mill in Osceola, Ark. A smaller portion of that figure – 300,000 tons per year – comes from Stelco modernizing the blast furnace at its Lake Erie Works in Nanticoke, Ontario, something that also increased its output.
Another approximately 12.6M tpy is coming online now or is slated to come into the market over the next year.
In Mexico, that includes not only ArcelorMittal Mexico's expansion at Lázaro Cárdenas (2.75M tpy) but also Ternium's new hot strip mill in Pesquería, Mexico (4.4M tpy), which has already produced its first coils.
In the U.S., that figure includes Steel Dynamics Inc.'s (SDI's) greenfield EAF flat-rolled mill in Sinton, Texas (3M tpy), which is expected to start up in late summer; Nucor's expansion of its Gallatin EAF flat-rolled mill in Ghent, Ky. (1.4M tpy); and North Star BlueScope's expansion of its EAF flat-rolled mill in Delta, Ohio (~1M tpy).
That combined 14.6M tpy figure on the sheet side might be eye-popping, but keep in mind that more than half of it is production in Mexico. And Ternium, for example, while seeking to establish regular business in the U.S. market, is primarily focused on serving the Mexican market – and Mexico's automotive sector in particular.
That leaves roughly 7M tpy of new capacity in the U.S. That is not a small figure. But it is not as large as it might first appear when idled blast furnace capacity is taken into account.
U.S. Steel idled the "A" blast furnace at its Granite City Works near St. Louis at the end of the first quarter last year and has not restarted it. That furnace has annual ironmaking capacity of about 1.31M tpy.
And the Pittsburgh-based steelmaker has over the last couple of years idled iron and steelmaking facilities at its Great Lakes Works near Detroit. Great Lakes Works had previously operated three blast furnaces with combined annual capacity of about 4.18M tpy.
In other words, U.S. Steel alone is contributing significantly less hot metal to the market now — to the tune of 5.49M tpy.
And the amount of capacity removed from the U.S. market is even larger if one looks further back in time to include the significant blast furnace capacity idled by Cleveland-Cliffs and the steelmakers it has acquired over approximately the last year (namely ArcelorMittal USA and AK Steel).
The Amanda furnace at Cliffs' Ashland Works in Kentucky and the No. 3 furnace at its Indiana Harbor Works in northwest Indiana have been permanently idled. They had combined capacity of 3.1M tpy.
That brings total idled blast furnace capacity to nearly 8.6M tpy, or more than the EAF sheet capacity that the U.S. is slated to add to the market.
Outside of the sheet arena, and later in 2022, Nucor is expected to add 1.2M tpy of new plate capacity to the market with a greenfield EAF plate mill in Brandenberg, Ky. And in 2023, AM/NS Calvert, a joint venture between ArcelorMittal and Nippon Steel, is anticipated to add an EAF that will give it 1.5M tpy in slab capacity. Slab, however, is a semifinished good – and so that figure does not translate directly into increased finished steel capacity.
By Michael Cowden, Michael@SteelMarketUpdate.com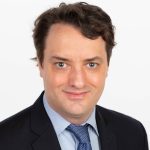 Latest in Steel Mills