Steel Products Prices North America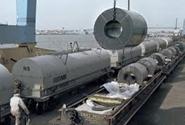 Despite April Dip, U.S. Steel Exports Still Strong vs 2020 Levels
Written by Brett Linton
June 13, 2021
---
U.S. steel exports declined 4% in April to 760,000 tons, according to recently released U.S. Department of Commerce trade data. Althought down over the month prior, recall that March exports were at the highest level seen since June 2018. Of our six monitored product groups, the single product with a month-over-month increase was cut-to-length plate, up 4% in April. Galvanized exports declined 12% month-over-month and the four other product groups we follow declined as well. Total April 2021 exports are 79% higher than April 2020 levels.
Recall that 2020 saw a big swing in export levels: The year started strong, nearing 700,000 tons through March. Then the COVID-19 downturn choked exports in the summer months, with May levels reaching the lowest seen in SMU's 24-year data history at 374,000 tons. Monthly export levels recovered each month afterward through October, reaching a 2.5-year high of 730,000 tons, but slowed again through the remaining months of the year.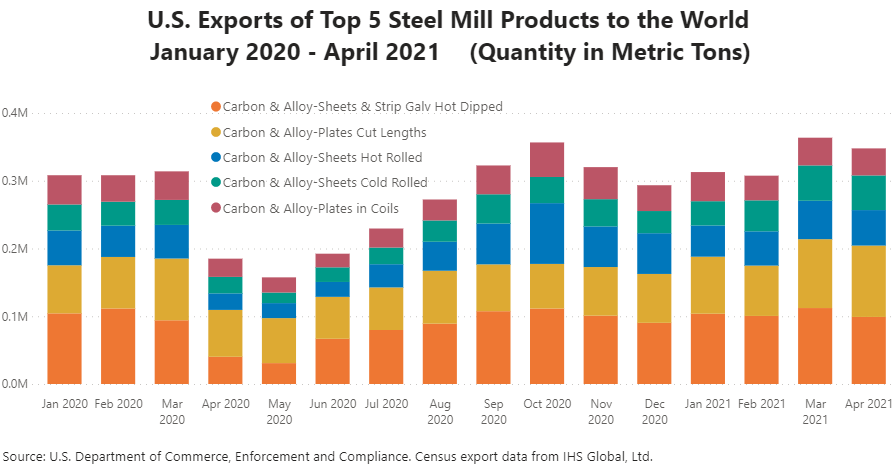 The 2020 monthly average for exports was 591,000 tons, below both the 2019 monthly average of 648,000 tons and the 2018 monthly average of 775,000 tons. The 2021 monthly average is now up to 725,000 tons through April figures.
Total April exports were 2% above the three-month moving average (average of Ferbruary through April 2021), and 22% above the 12-month moving average (average of May 2020 through April 2021). Here is a detailed breakdown by product:
Cut-to-length plate exports were up 4% from March to 116,121 tons, and up 52% compared to one year ago.
Exports of coiled plate were 43,986 tons in April, down 2% over the prior month, but up 48% from levels seen one year earlier.
Hot rolled steel exports were down 8% from March to 57,749 tons, but up 115% from the prior year.
Exports of cold rolled products were 56,382 tons in April, down 2% from March, but up 110% from the same time last year.
Galvanized exports decreased 12% month over month to 109,106 tons. Compared to levels one year ago, April was up 146%.
Exports of all other metallic-coated products were 26,117 tons, down less than 1% from March, but up 81% year-over-year.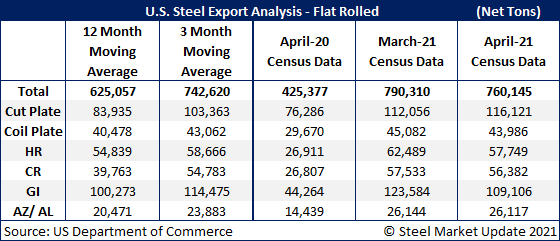 Below are two graphs showing the history of total U.S. steel exports through the latest final data, one with unadjusted monthly figures and the other with data displayed as a 12-month moving average. We also have interactive graphics available on our website here. If you need assistance logging into or navigating the website, contact us at Info@SteelMarketUpdate.com.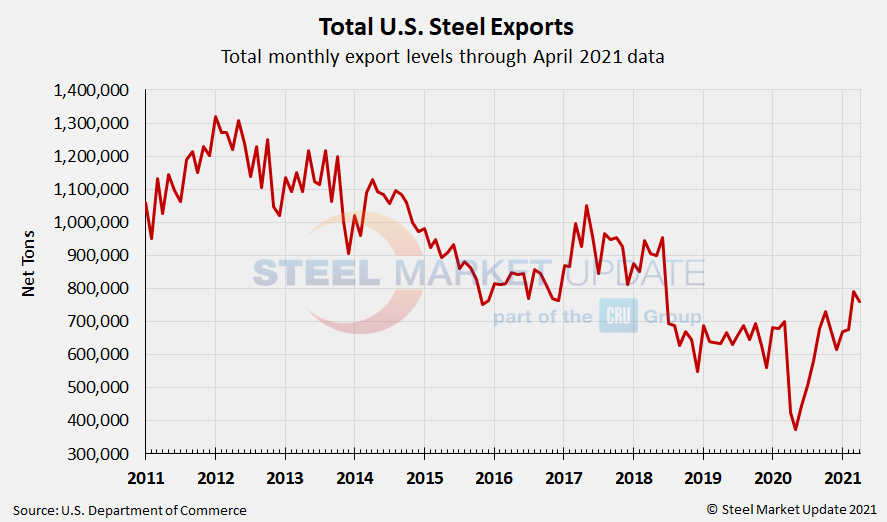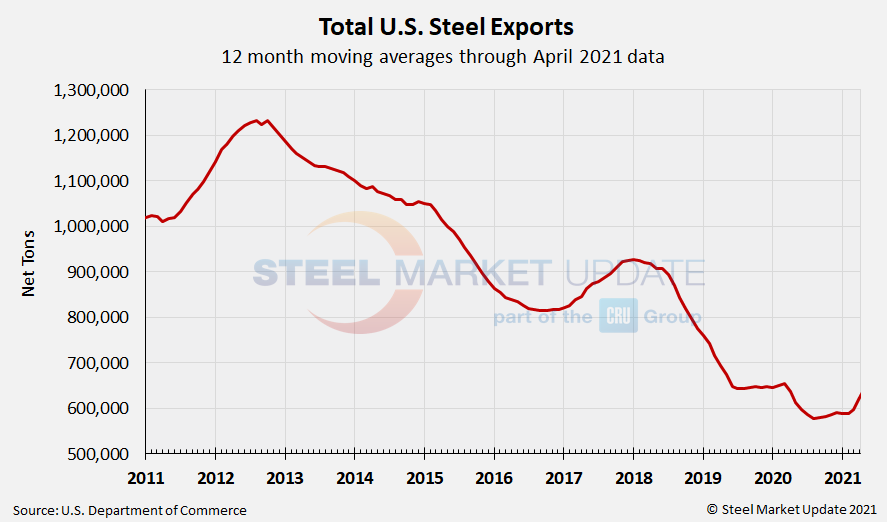 By Brett Linton, Brett@SteelMarketUpdate.com

Latest in Steel Products Prices North America