Steel Mills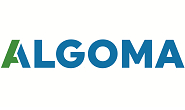 Algoma Back in the Black with Q4 Results
Written by Sandy Williams
June 18, 2021
---
Algoma Steel recouped its losses from Q3 FY 2021 to report net income of $91.5 million ($114 million CAD) for the fourth quarter of its fiscal year. Third quarter's loss totaled $59 million ($73.5 million CAD); net income of $15.2 million ($19 million CAD) was reported in Q4 2020.
In a report issued June 17, Algoma attributed higher demand and selling prices along with cost reductions for its improved performance. The company shipped 622,000 tons in Q4 FY 2020, resulting in steel revenue of $508 million ($633 million CAD)—a 50% increase from the prior quarter and a 28% jump year-over-year.
In May, Algoma announced a merger agreement with Legato Merger Corp. that will return the steel producer to public markets and provide Algoma Steel up to $360 million of new equity capital. The merger paves the way for a potential investment in an electric arc furnace for the company, which would enhance earnings potential and reduce Algoma's environmental footprint. The proposed EAF would add more than 900,000 MT of incremental liquid steel capacity while producing steel with 70% fewer CO2 emissions than traditional steelmaking, the company said.
During the fourth quarter, Algoma produced the first arc at its second ladle metallurgy facility (No. 2  LMF). The new steel refining facility adds 100,000 tons of added capacity to produce advanced grades of steel.
"Together we have achieved substantial cost reductions over the year, all while increasing shipments of quality steel products to our customers," said CEO Michael McQuade. "These results, together with the merger, position Algoma Steel for growth in pursuit of strategic initiatives in our sustainability transformation."
Looking forward to the first quarter of FY 2022, Algoma expects shipments to be around 615,000 MT with improved net sales per ton due to all-time highs for HRC and plate prices. The company anticipates a potential $2 trillion infrastructure and jobs package in the U.S. and $70 billion to $100 billion of federal infrastructure stimulus in Canada.  Approximately 35% of Algoma sales are in the auto industry, which will benefit from an expected 24% increase in auto production for 2021.
Note: 1 CAD = 0.80 USD
By Sandy Williams, Sandy@SteelMarketUpdate.com

Latest in Steel Mills