Service Centers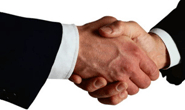 Triple-S Steel Expands in Southern California
Written by Tim Triplett
June 21, 2021
---
Triple-S Steel Holdings, Inc., Houston, has acquired Los Angeles-based Rolled Steel Products and E&E Steel. The two companies, founded in 1956 and under the ownership of the Alperson family since 1973, supply precision strip and flat-rolled products to a range of customers in Southern California. Terms of the deal were not disclosed.
"We are very excited to continue to expand our coverage in California, especially in the Southern California specialty market. With this acquisition, we will be able to offer our customers a more extensive flat-rolled offering. My colleagues and I are proud to welcome the RSP team to our family," said Gary Stein, CEO of Triple-S.
RSP will operate as part of Maas Hansen Steel, a Triple-S Steel Holdings division.
Triple-S Steel is a family-owned general-line service center with a special emphasis on the construction markets. It has more than 35 locations in North America and abroad selling nearly 500,000 tons of steel per year. Its facilities in the U.S. range as far west as Southern California and as far east as Knoxville, Tenn.
Latest in Service Centers