International Steel Prices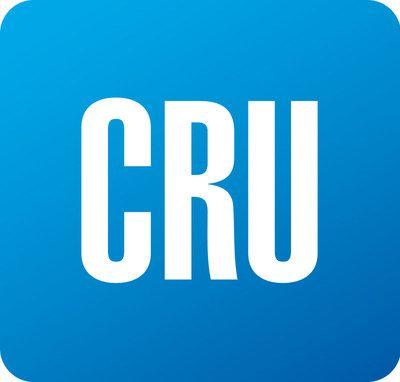 CRU News: Russia Plans Export Duties to Offset Higher Metal Prices
Written by CRU Americas
June 25, 2021
---
The Russian government has proposed levying tariffs on the country's ferrous and non-ferrous exports from Aug.1 until year-end to offset extra costs faced by the state's sub-contractors due to much higher metal prices.
"In order to rule out price manipulation during export, as well as the temptation to understate the value of export contracts and so on, we propose to introduce a combined duty consisting of an ad valorem rate of 15%, and a specific one, which will be a minimum rate per tonne," economic development minister Maxim Reshetnikov was quoted as saying by Interfax news agency.
On the ferrous side, he said the specific component will be at least $54 /t for iron ore pellets and other products with an indicative value of up to $400 /t; for hot rolled sheet it will be at least $115 /t; for cold rolled and wire with indicative value of up to $1,300 /t it will be $133 /t; and for stainless steel and ferroalloys it will be $150 /t, he said.
As for non-ferrous metals, the specific export duty rates will be $1,226 /t for copper, $2,321 /t for nickel and $254 /t for aluminium.
The tariffs will not apply to Russia's trading partners in the Eurasian Economic Union.
According to government estimates, the levies will raise between RUB110 bn and RUB115 bn ($1.51 bn and $1.58 bn, €1.28 bn and €1.32 bn), with non-ferrous exports expected to contribute RUB50 bn.
"Proceeds from duties will be used to offset the rise in the cost of building public facilities and to prevent disruption of building social, engineering and transport facilities essential to the country," Reshetnikov said.
First deputy prime minister Andrei Belousov said: "We are seeing that economic ties are beginning to rupture under pressure from such a rise in domestic prices. Signed contracts are starting to be abandoned, and we still have the contracting procedure for 2022-2024 ahead of us."
Reshetnikov also said: "Export prices for ferrous metals rose 30% year-on-year in 5M 2021 and for non-ferrous metals they grew 50% … Moreover, there is no sign they will correct down before the end of the year."
He added: "Given that metallurgy is an export industry, 35% to 40% of our ferrous metallurgy products are exported, growth in world prices results in an increase in the cost of metal products in the domestic market. Therefore, the cost of building facilities, primarily social facilities, and engineering infrastructure is rising, and contractors for the state defense order are complaining about such systematic growth."
Companies are boosting exports and making windfall profits amid a favorable external environment, Reshetnikov added.
January to April's exports of ferrous metals increased 12.9%, with rebar up 55% year-on-year and hot rolled products up 23%, helping to lift ferrous metal companies' combined net profits in Q1 to RUB570 bn, which is three and a half times the average for the corresponding quarter in 2017, 2018 and 2019, he said.
An official at steel maker Novolipetsk (NLMK) was quoted by the Tass news agency as saying: "The introduction of a duty on such products will neither increase the volume of supplies to the Russian market, nor reduce prices for Russian end consumers."
The measures threaten to reduce exports, production and turn some products into loss makers, the official added, saying: "For example, if the price for export hot-rolled steel falls to the average level of the past few years, the effective duty rate will be 25%, which is prohibitive even for efficient producers."
The official also commented: "It is necessary to pay attention to the risks of retaliatory measures by other countries in relation to Russian exports. Such measures will lead to a reduction in the presence of Russian metallurgists in export markets and the replacement of Russian products with metal from other exporting countries, such as Ukraine or Turkey."
Government approval of the proposals is required and the tariffs would take effect no sooner than 30 days after being published.
Latest in International Steel Prices