Steel Mills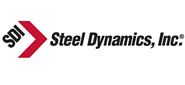 SMU Exclusive: SDI Starting Up Sinton Paint Line, Galv to Follow
Written by Michael Cowden
July 2, 2021
---
Steel Dynamics Inc. (SDI) is in the process of starting up the coating lines at its new steel mill in Sinton, Texas, a company spokesman confirmed.
The paint line at Sinton has been threaded, and painting is expected to begin in approximately two weeks, he said.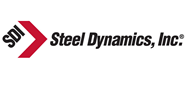 The mill's galvanizing line, meanwhile, is slated to start in late July or August, the spokesman said.
The paint line is expected to have annual coating capacity of 250,000 tons. And the galvanizing line is expected to have capacity of 550,000 tons per year, SDI has said.
SDI has also said that it plans to start up Sinton's coating lines before it begins melting and hot-rolling operations at the mill, which is located approximately 25 miles from Corpus Christi.
The $1.9-billion steel mill, construction of which started in early 2020,  is expected to begin making hot-rolled coil in late summer. The startup comes amid the hottest steel market in decades.
Case in point: Galvanized base prices stand at $1,970 per ton ($98.50 per cwt), up 82% from $1,085 per ton at the beginning of the year and more than triple $655 per ton a year ago, according to SMU's interactive price tool.
Lead times for galvanized product are out as far as 16 weeks – or into late October – at some producers. And SMU's sentiment index, at +78, remains near record highs.
By Michael Cowden, Michael@SteelMarketUpdate.com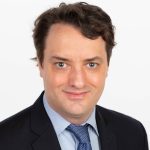 Latest in Steel Mills