Steel Mills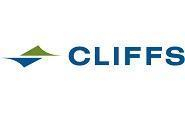 Cliffs Completes Reline at Indiana Harbor No. 7, Pulls Other Outages to Q4
Written by Michael Cowden
October 22, 2021
---
Cleveland-Cliffs Inc. has restarted the No. 7 blast furnace at its Indiana Harbor steel mill in northwest Indiana following a reline.
"We just concluded the repair of Indiana Harbor No. 7. … We finished 24 hours ahead of schedule," company Chairman, President and CEO Lourenco Gonvalves said during a conference call with analysts on Friday, Oct. 22.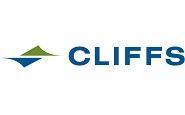 The Cleveland-based steelmaker announced earlier this summer that it would take a 45-day outage on the No. 7 furnace beginning on Sept. 1.
The No. 7 furnace  has capacity of 11,500 tons per day, according to SMU's blast furnace status table – making it the largest blast furnace in North America by a wide margin.
Cliffs said it would also pull ahead outages initially planned for next year into the fourth quarter of this year.
That includes work on the hot end of the company's mill in Dearborn., Mich., as well as on both blast furnaces at its Burns Harbor steel mill, also located in northwest Indiana, company CFO Celso Goncalves said. Burns Harbor has two blast furnaces: 'C' and 'D'.
Celso Goncalves is the son of Lourenco Goncalves.
A company spokeswoman did not immediately respond on Friday to a request for more specific dates regarding those planned outages.
Cliffs in addition plans to do an approximately $100 million upgrade and reline of the No. 5 furnace at its steel mill in Cleveland, the elder Goncalves said. Cleveland has two furnaces No. 5 and No. 6.
That work will allow Cliffs to charge more hot-briquetted iron (HBI) from its plant in Toledo, Ohio, into the furnace as well as increase its ability to use natural gas.
Cliffs is increasing use of HBI in its blast furnaces and of prime scrap in its basic oxygen furnaces in order to reduce its need for coke and to reduce the CO2 emissions associated with the coking process.
Also on the operations side, Cliffs said it would shift production of direct-reduced (DR) grade pellets – a necessary feedstock for theToledo HBI plant – from its Northshore Mining operations in Silver Bay, Minn., to its Minorca iron ore operations near Virginia, Minn.
Cliffs acquired Minorca as part of the deal for ArcelorMittal USA. Goncalves said the company was making the shift away from Northshore because of an "unreasonable" royalty structure there.
"As we plan to no longer sell pellets to third parties in coming years, North Shore will become a swing operation," he said. In other words, Northshore will be idled when demand is not strong enough to support production there.
Cliffs has also idled the coke battery at its Middletown Works in southwest Ohio because increased use of HBI in the company's blast furnaces means "that coke is not needed at this time," Goncalves said.
By Michael Cowden, Michael@SteelMarketUpdate.com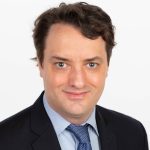 Latest in Steel Mills