Steel Products Prices North America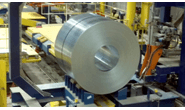 US Steel, Big River Steel Raise Galvanized Extras
Written by Brett Linton
April 22, 2022
---
Earlier this week, US Steel and Big River Steel notified customers of an upward revision to their galvanized steel coating extras. New USS extras are effective May 29, 2022, while BRS extras are effective June 4, 2022.
"Input costs of zinc and aluminum for our Hot Dipped Galvanized and Galvalume products have continued to rise, and as a result, we will be increasing our published coating extras" a letter from USS stated.
Nucor and California Steel Industries (CSI) adjusted their coating extras on Monday of this week. An up-to-date comparison of galvanized extras by mill is available here on our website.
Note that Big River Steel was acquired by Pittsburgh-based US Steel in January 2021. And Charlotte, N.C.-based Nucor closed its deal for a majority stake in CSI in February 2022.
SMU has analyzed the old and new extras below. Select US Steel extras increased between 8-12%, with an average increase of 10%. USS extras were previously revised just 6 weeks prior, on March 7, 2022, going into effect on May 1.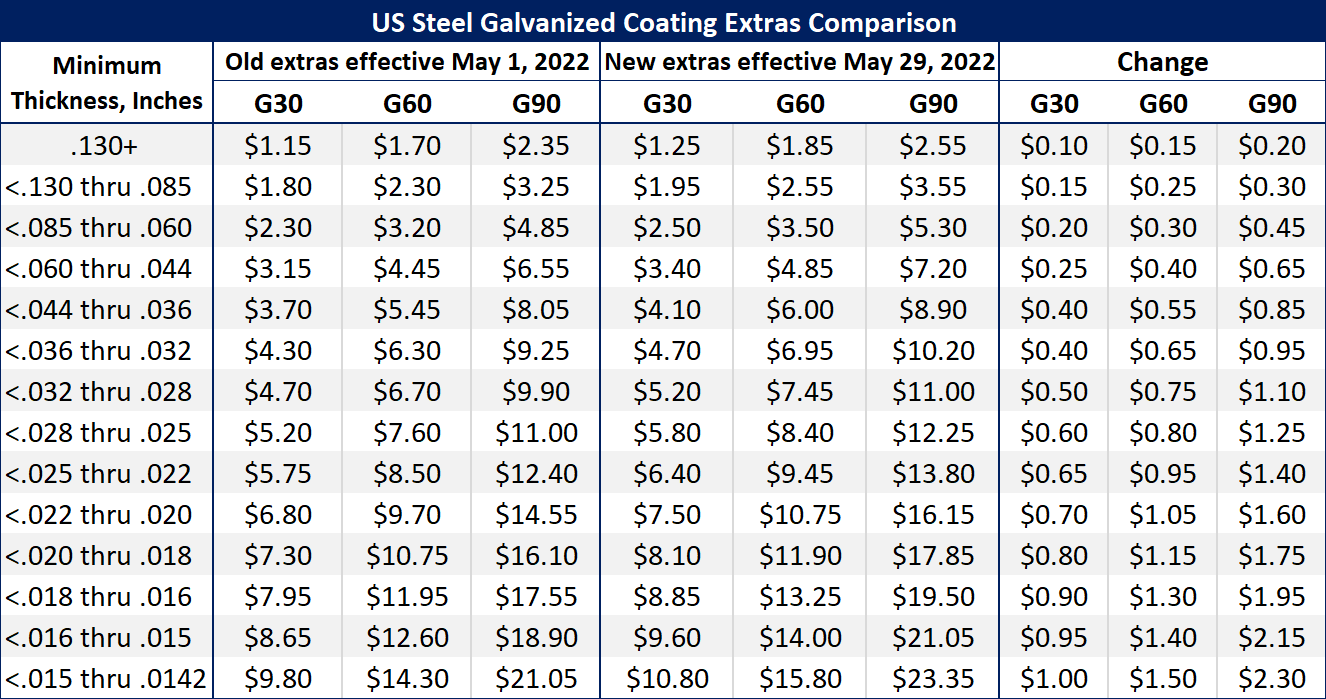 Select Big River Steel extras were flat or increased between 15-30%, with an average increase of 23%. Note that the BRS extras were last revised in Dec. 2021 and went into effect on Jan. 1, 2022; while their increases may appear higher compared to USS increased, BRS extras were adjusted over a longer period of time.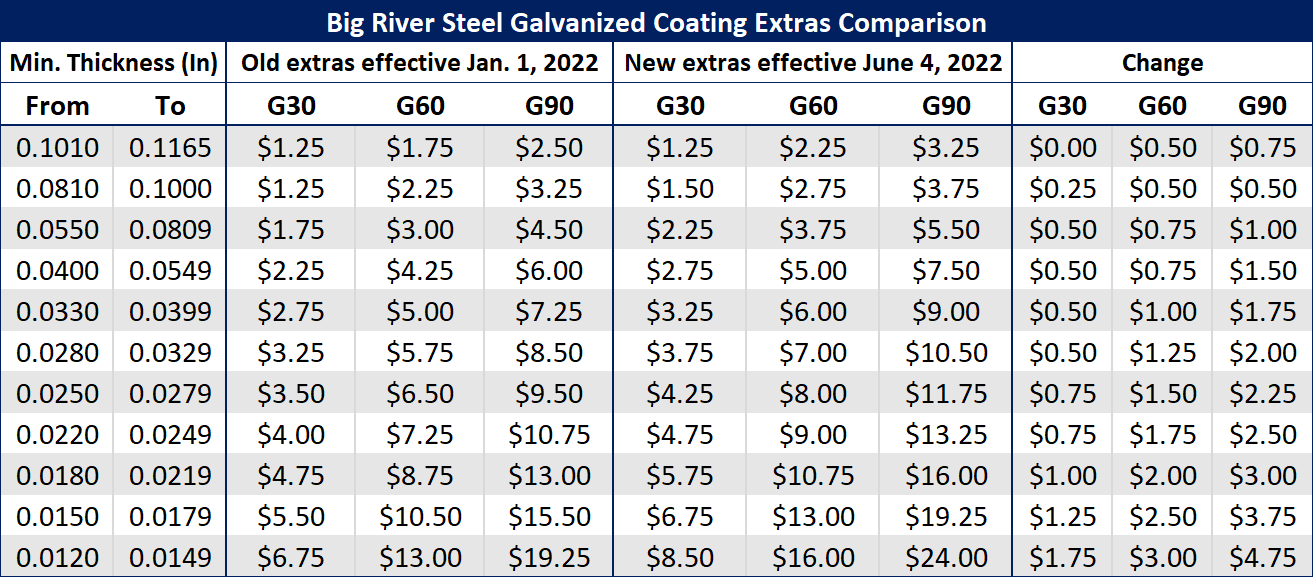 By Brett Linton, Brett@SteelMarketUpdate.com

Latest in Steel Products Prices North America