Steel Mills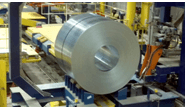 Nucor Orders Two Galv Lines From Fives for WVa Sheet Mill
Written by Michael Cowden
April 26, 2022
---
Nucor has ordered two galvanizing lines from equipment supplier Fives SAS for its $2.7 billion electric arc furnace (EAF) sheet mill in West Virginia.
One is a vertical galvanizing line, the other is a horizontal line – each will have annual capacity of 500,000 tons, France-based Fives said in a press release on Tuesday, April 26.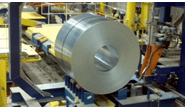 The first line will coat coils for the automotive market, and the second will coat product for the construction sector, the company said.
"Fives was selected thanks to our unparalleled technical expertise for high-quality coated steel products for automotive applications," said Guillaume Mehlman, president of the steel and glass Division at Fives.
"We choose Fives to supply our galvanizing lines due to their specialized technical knowledge, dedicated customer focus and commitment to the mission of highly operational equipment," said John Farris, vice president and general manager of Nucor Steel West Virginia.
Nucor had said it would build a new EAF sheet mill along the Ohio River and in January confirmed that the mill would be located in Mason County, W.Va.
The mill will have annual capacity of 3 million tons per year and is expected to start production in 2024.
The mix will be weighted toward value-added products: 1.1 million tons of galvanized product per year, 800,000 tons of cold-rolled products annually, 750,000 tons of hot-rolled coil, and 350,000 tons of pickled and oiled (P&O) material.
Nucor has been growing rapidly in the sheet space including a big expansion in the works at Nucor Steel Gallatin in Ghent, Ky. – which is expected to increase the mill's hot-rolled capacity from 1.6 million tons per year to 3 million tpy – as well as its acquisition of California Steel Industries (CSI).
By Michael Cowden, Michael@SteelMarketUpdate.com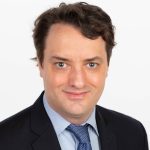 Latest in Steel Mills