Steel Mills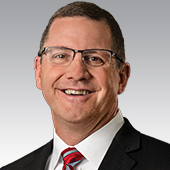 With $3B CHI Deal, Nucor Looks to Pivot From Steel to Manufacturing: CEO
Written by Michael Cowden
May 26, 2022
---
Nucor Corp.'s $3 billion acquisition of CHI Overhead Doors, its largest deal ever, represents a shift away from the company's traditional roots as a steelmaker.
"We absolutely want to pivot from being just a steelmaker to a manufacturing company," Nucor president and CEO Leon Topalian said.
That's notable because Nucor is the largest steelmaker in the US.
But the Charlotte, N.C.-based steelmaker doesn't want to become a sprawling conglomerate like the former United Technologies, which made everything from jet engines to HVAC systems.
"There has to be a direct corollary with our industry," Topalian said.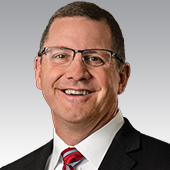 He made the remarks during an exclusive interview with Steel Market Update on the sidelines of an annual meeting of the American Iron and Steel Institute (AISI) and the Steel Manufacturers Association (SMA) this week in Washington, D.C.
The Big Deal
To put the CHI acquisition into perspective, consider this: Nucor's second-next biggest acquisition was its $1.44 billion deal for scrap recycler David J. Joseph Co. (DJJ) in 2008. That deal is $1.97 billion when adjusted for inflation. And its biggest cash outlays outside of the M&A space are for its new, $2.7 billion sheet mill in Apple Grove, W.Va., and its new, $1.35 billion plate mill in Brandenburg, Ky. (Details on those mills can be found in our new capacity table.)
Wall Street was not fond of the deal. "It's a lot of money, but it's a very fair multiple. That's why we did what we did. We think there is huge upside," Topalian said.
People criticizing the deal might be looking only to the next quarter or for dividends or share repurchases. "But you don't grow that way. That's not growth. And Nucor has always had its eye on the long-term, how we're going to move the next 10-40 years, not next quarter," he said.
The way to think about the the deal is to start with the recent history of Nucor: Former CEO Dan DiMicco built the company up through a series of acquisitions on the steel and scrap front. Former CEO John Ferriola continued that strategy with a focus on raw materials – notably with Nucor's building of a direct-reduced iron (DRI) plant in Louisiana. And Topalian sees his roles as growing the company's downstream business – because that's where the growth is.
CHI fits in with other recent Nucor acquisitions downstream: Think Cornerstone Building Brands' insulated metal panels business ($1 billion) or racking maker Hannibal Industries ($370 million) – both deals that closed last August.
That's not to say Nucor isn't still growing in the sheet space with its $400 million acquisition of California Steel Industries (CSI) and the $2.7 billion sheet mill in West Virginia.
"Our sheet investment is still our single biggest opportunity in the steel segment. But the other piece is we've got to move one standard deviation away from the traditional steelmaking lane we've been operating in for 50 years," Topalian said.
CHI accomplishes that. And it also allow Nucor to be a one-stop provider for all steel products needed to build digital warehouses, cold storage facilities, or the large factories that will be needed to make batteries for electric vehicles.
The company has also appointed one person-Tabitha Stine, director of construction solution services-to coordinate sourcing. That means architecture and engineering firms have a single point of contact for everything from bolts and joists, to sheet and plate – all the way down to garage doors. In short, everything but the workers needed to assemble the warehouse.
CHI has focused most of its business on the residential sector. And residential activity should remain strong even if the housing market cools down because approximately 70% of CHI's sales are tied to repairs and replacements at existing homes, Topalian said.
And he doubts that the housing market will stay down for long. "It's not like we're counting on the economy to continue to birth new homes. But at the same time, the (2008-09) housing crisis means in most areas of this nation, we're in a shortage. Interest rates are going to have a tempering effect on that. But we're still in shortage market," he said.
That said, the growth for CHI is likely to be in the commercial sector. Why is that? Consider that some large manufacturing facilities might have 40–60 garage doors, Topalian said.
Then there is the matter of profitability. CHI has "incredible" free cash flow and is "generating returns that the steel sector just normally doesn't see." Profit margins for CHI have been in mid to upper 30% range. This compares to returns for Nucor in the 10-12% range. CHI has also provided consistent, sustainable returns over the last 10 years, he said.
CHI doesn't consume very much steel, approximately 50,000 tons to 60,000 tons annually. But Nucor's downstream operations taken together do – approximately six million tons to seven million tons a year. And that means Nucor processes more steel than other companies whose primary business is processing and distribution, Topalian noted.
Green Premiums
SMU also asked Topalian whether it was seeing a "green" premium for steel such as Nucor's Econiq "net zero" sheet. Are people really willing to pay more for it?
"There is a premium today, and that will continue to grow," he said. "There are companies out there that value that … that can't achieve their stated aims and pledges and commitments they've made to their shareholders without a near net zero or a true net zero product."
But it's still "early days" in terms of green premiums being applied to the market at large.
That's in part because the US and the EU aren't expected to agree to a common framework on carbon emissions until 2024. And because potential friction points are already emerging, notably over alleged subsidies provided to steelmakers in the EU (and in Canada) to decarbonize their steel industries by shifting to EAF production – something Nucor and other US mills have done in the absence of government support.
Plate
Another topic raised to SMU in recent weeks is the potential for plate exports from the US to the EU. Some market participants have said such opportunities are fleeting.
But Nucor thinks US plate exports to Europe could become a trend, especially if the company decides to export tonnage from its Brandenburg plate mill, which is expected to start up toward the end of this year.
"The interest is happening now," Topalian said. In fact, it dates to shortly after Nucor announced the new mill, when European companies in the wind energy asked to have meetings in Charlotte.
"They saw the competitive advantage of that mill," he said. "So we will have a unique opportunity there if we chose to go offshore and push that steel into Europe."
Topalian said the only real competition the Kentucky mill will have abroad are a limited number of facilities in Germany and in South Korea. He anticipates that it will have no peer in North America.
By Michael Cowden, Michael@SteelMarketUpdate.com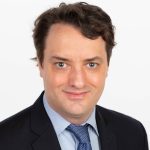 Latest in Steel Mills