Steel Mills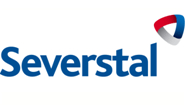 Severstal No Longer Shipping to US, Ending Long Domestic Presence
Written by Michael Cowden
June 6, 2022
---
Severstal is no longer shipping "anything" to the United States, a company spokeswoman said.
The Russian steelmaker instead intends to "continue working with our partners who are not tied with obligations to US," she said in an email to Steel Market Update.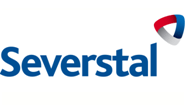 The comments come after the US Department of Treasury's Office of Foreign Assets Control (OFAC) on June 2 imposed sanctions on Severstal as well as on Alexei Mordashov, its chairman and main shareholder.
The US move followed the EU sanctioning Severstal and Mordashov in March in response to Russian forces launching a full-scale invasion of Ukraine. Severstal at the time said it would redirect tons to other markets.
Severstal's departure from the US steel scene is notable because the company was a household name within the industry in the 2000s and early 2010s.
The steelmaker, in partnership with the late John Correnti, built an electric arc furnace (EAF) sheet mill in Columbus, Miss., that began operating in 2007. It was at the time the newest, most advanced mill of its kind in the US.
Severstal in addition operated an integrated mill in Dearborn, Mich., also the headquarters of its former US subsidiary, Severstal North America.
Severstal NA's Columbus EAF mill was sold to Steel Dynamics Inc. (SDI) and its integrated mill in Dearborn to the former AK Steel. That deal, worth $2.33 billion, was announced in July 2014.
SDI continues to operate the Columbus mill. The Dearborn mill is now part of Cleveland-Cliffs Inc., which acquired the facility with its 2020 acquisition of AK.
Russian steelmakers have traditionally been important suppliers to the US not only of finished products such as sheet and tubulars but also of semi-finished slabs and pig iron. Severstal had maintained a limited presence in the United States even after it sold its mills here via its trading operations.
By Michael Cowden, Michael@SteelMarketUpdate.com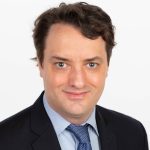 Latest in Steel Mills