Steel Mills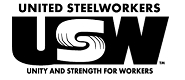 Talks Continue Between Cliffs, USW Miners Ahead of Oct 1 Deadline
Written by Michael Cowden
September 8, 2022
---
Cleveland-Cliffs Inc. and the United Steelworkers (USW) union continue to work toward a new labor contract for employees at the company's iron ore mines.
A prior contract between the Cleveland-based steelmaker and workers at its mining and pelletizing operations is set to expire on Oct. 1.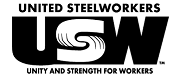 That contract is separate from one with its USW-represented steel mill workers, with whom a new tentative agreement was reached on Aug. 27 – ahead of a Sept. 1 deadline.
Both the union and the company indicated that negotiations continued to proceed constructively.
"Cleveland-Cliffs and the USW have a long history of successfully negotiated labor agreements. That was confirmed once again as recently as ten days ago," a company spokeswoman said in an email to SMU on Thursday, Sept. 8.
She said she was confident that the bargaining process with the USW in Minnesota and in the Upper Peninsula of Michigan – where Cliffs mining operations are located – would also "result in a fair and equitable agreement."
The USW sounded a similar note.
"Our committee still has plenty of work to do with management to resolve our issues," the union said in an update to members on Wednesday, Sept. 7. "However, we are pleased to report to our membership that we have been engaged at the table, and both parties continue to have a respectful and meaningful dialog."
This summer saw the negotiation of new labor contracts at Canadian steelmakers Algoma and Stelco as well as at Cliff's steel mills. Those talks, despite heated rhetoric in some instances, were all resolved without strikes or lockouts.
The other outstanding set of labor talks is those between the USW and US Steel. A prior agreement between the union and the Pittsburgh-based steelmaker expired on Sept. 1. Negotiations have since continued past that deadline.
By Michael Cowden, Michael@SteelMarketUpdate.com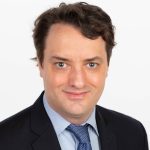 Latest in Steel Mills