Steel Mills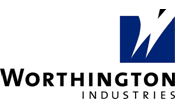 Worthington Splitting Off Its Steel Processing Business
Written by Laura Miller
September 29, 2022
---
Worthington Industries announced it will be splitting off its steel business and creating two separate, publicly traded businesses.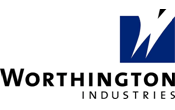 Worthington's Steel Processing business segment will become the independent Worthington Steel, with an aim to be a processor with expanded offerings in electrical steel laminations and automotive lightweighting solutions. Worthington's current chief operating officer, Geoff Gilmore, will serve as the new company's CEO.
The separate New Worthington company will be made up of Worthington's existing Consumer Products, Building Products, and Sustainable Energy Solutions Segments, with plans to capitalize on trends in sustainability, technology, remodeling and construction, and outdoor living. Notably, the company's "value will no longer be highly correlated to the price of steel," Worthington said.
Both companies will continue to be headquartered in Columbus, Ohio.
"We are very excited to announce our plan to separate our Steel Processing business to create two market-leading companies with a proud shared history and values. The separation represents a major milestone for our company, and I am confident that this move will position both businesses to capitalize on focused growth strategies to better serve their customers and unlock significant shareholder value," commented Andy Rose, president and CEO of Worthington Industries, on the company's earnings conference call on Thursday, Sept. 29.
"For nearly 70 years, we have continued my father's legacy of operating Worthington based on a people-first philosophy, rooted in the Golden Rule, focused on driving shareholder value…As Worthington plans to become two standalone public companies, these guiding principles will remain intact for both companies," noted John McConnell, executive chairman of Worthington's Board of Directors, in the news release announcing the split.
The McConnell family is expected to remain a long-term shareholder of both companies.
While the Steel Processing segment's fiscal year 2022 sales reached $3.9 billion and adjusted EBITDA was $259 million, the segment negatively impacted Worthington's earnings by $48.6 million in its fiscal 2023 first quarter ended Aug. 31, 2022 (see related story).
Worthington Industries' current business operates 52 facilities in 15 states and nine countries.
By Laura Miller, Laura@SteelMarketUpdate.com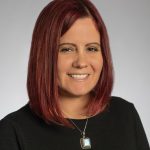 Latest in Steel Mills