Steel Markets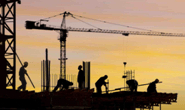 Dodge Momentum Index Rose 9.6% in October
Written by David Schollaert
November 7, 2022
---
The Dodge Momentum Index registered 199.7 in October, up 9.6% from 182.2 September, according to data and analytics from the Dodge Construction Network.
Dodge is the leading index for commercial real estate, using the data of planned nonresidential building projects to track spending in the sector for the next 12 months. For October, the index's subcomponents also accelerated, with the institutional component rising 2.9% and the commercial component increasing by 13%.
October's increase in the headline index was bolstered by solid gains in office and hotel projects. The institutional component saw varied results, the report said. Growing recreational and education projects were offset by declining healthcare and public planning projects.
Compared to October 2021, the overall Momentum Index was 28% higher last month. The institutional component was up 25%, while the commercial component was 28% higher on a year-over-year basis.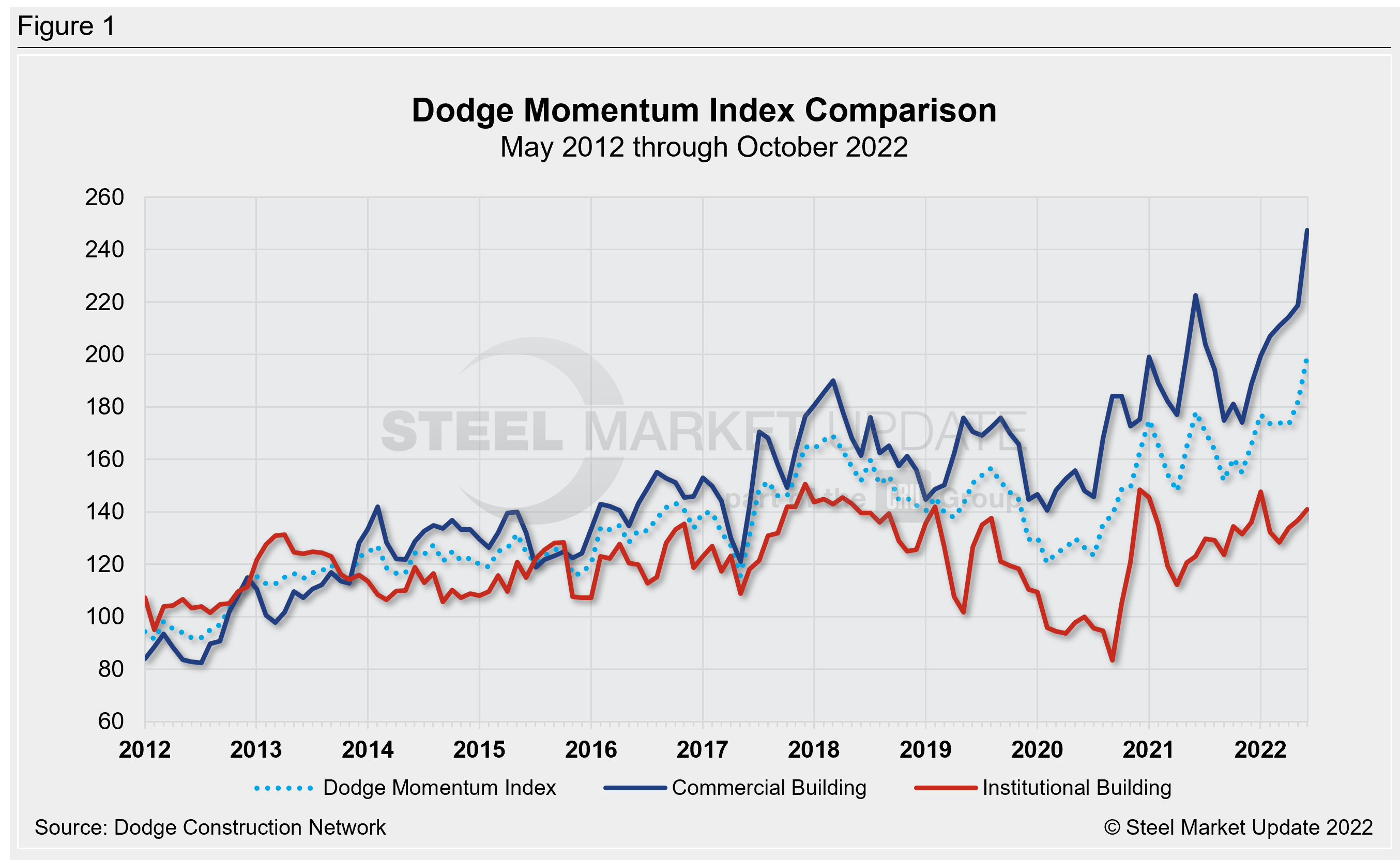 The report noted that a total of 15 projects with a value of $100 million or more entered planning last month. Commercial projects include a $206 million resort expansion in Henderson, Nev., and a $180 million office tower in Omaha, Neb., and institutional projects include a $500 million complex in Philadelphia and a $294 million complex in San Carlos, Calif.
"The sustained upward trajectory in the Momentum Index shows optimism from owners and developers that projects will continue to move forward, even with rising concerns of an economic recession," said Sarah Martin, Dodge's senior economist. "Specific nonresidential segments, such as data centers and life science laboratories, have thrived in 2022 and continue to support strength in planning activity."
The ongoing resilience in both the commercial and institutional subsectors could be impacted in 2023 due to labor and supply shortages, as well as rising material costs and interest rates. These dynamics "will likely temper planning activity back to a more moderate pace," Martin cautioned.
An interactive history of the Dodge Momentum Index is available on our website. If you need assistance logging into or navigating the website, please contact us at info@SteelMarketUpdate.com.
By David Schollaert, David@SteelMarketUpdate.com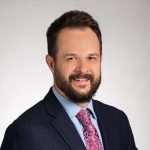 Latest in Steel Markets