Steel Mills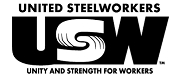 US Steel, USW Reach Tentative 4-Year Labor Agreement
Written by Michael Cowden
November 8, 2022
---
The United Steelworkers (USW) union and US Steel said on Tuesday that they had reached a tentative four-year labor agreement.
The USW also said that its bargaining committee had unanimously recommended that union members ratify the deal with the Pittsburgh-based steelmaker.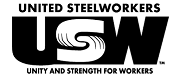 The tentative pact covers approximately 11,000 union-represented workers at US Steel. It does not apply to workers at the company's Big River Steel works in Arkansas, which is a non-union facility.
A prior agreement between US Steel and the USW had expired on Sept. 1. The new pact will run through 2026 if union members vote to ratify it.
"I appreciate the efforts of both sides to work towards a responsible and mutually beneficial agreement," US Steel president and CEO David Burritt said.
"The proposed agreement provides important economic and contract language improvements that will improve working conditions along with the standard of living for USW members and their families," USW bargaining chair Michael Millsap said.
Millsap is also the director of USW District 7, which includes the states of Indiana, Illinois, and Wisconsin.
Some market participants had been concerned about a potential strike or lockout. The tentative agreement makes any labor-related work stoppages far less likely.
The USW said the deal included higher wages, better healthcare with no premiums, as well as improved retirement benefits. It also includes an additional holiday, better vacation benefits, parental leave, and a $4,000 bonus.
US Steel confirmed as much in a website post outlining the details of the agreement.
Among the highlights of the deal are a 5% base wage increase each year for the next four years, or a more than 21% increase over the life of the contract.
The agreement also commits US Steel to making $1 billion in capital investments in its USW-represented facilities over the life of the contract.
Talks between US Steel and the USW had been the last unresolved set of labor discussions among USW-represented steelmakers in Canada and in the US.
Canadian flat-rolled steelmakers Stelco and Algoma reached deals late last summer after negotiating past the expiration of prior agreements and despite threats of strikes.
Talks between the USW and Cleveland-Cliffs Inc. were more amicable. The union and the mill workers at the Cleveland-based steelmaker ratified a new labor pact last month. Discussions between US Steel and the USW had been more contentious, although the tough rhetoric from the union eased notably last week.
Why does the outcome of the labor talks matter to steel prices? Sheet prices have been mostly falling since last spring, and some market participants had hoped that reduced supplies from any labor-related disruption would reverse that trend, or at least slow the slide.
By Michael Cowden, Michael@SteelMarketUpdate.com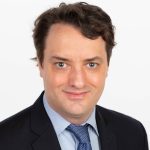 Latest in Steel Mills