Final Thoughts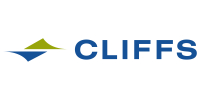 Restart of Indiana Harbor No7 Blast Furnace Proceeding: Cliffs
Written by Michael Cowden
December 2, 2022
---
Cleveland-Cliffs is in the process of restarting the No. 7 blast furnace at its Indiana Harbor steel mill in East Chicago, Ind.
"All good with the re-start procedure that is ongoing," a company spokeswoman said in an email to Steel Market Update on Friday, Dec. 2.
The Cleveland-based steelmaker said that there had been a minor fire at the furnace ahead of planned maintenance last weekend.
Cliffs said on Monday, Nov. 28, that the furnace would be restarted within the week.
An outage at No. 7 is notable because it is the largest blast furnace in North America. It has a capacity of 11,500 tons of iron per day. It is also the only active blast furnace at Indiana Harbor, according to SMU's blast furnace status table.
Approximately 20 miles south of Chicago, Indiana Harbor has an annual steelmaking capacity of 5.5 million tons. It makes a full range of hot-rolled, cold-rolled, and coated products – including exposed grades for the automotive industry and American Petroleum Institute (API) grades for the energy sector.
Other key markets for the mill include appliance, construction, and distribution, per a fact sheet about the plant.
By Michael Cowden, Michael@SteelMarketUpdate.com
Latest in Final Thoughts