Steel Products Prices North America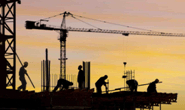 Construction Spending Stumbles in October: AGC
Written by David Schollaert
December 6, 2022
---
Total construction spending declined in October driven by widespread decreases in most major categories, reported the Associated General Contractors of America (AGC) on recent government data.
While residential, commercial, highway, and manufacturing outlays fell during the month, contractors' struggles to complete projects remain impacted by the lack of laborers. Open positions at the end of October topped hires for the month, the report said.
"Most nonresidential contractors report full order books but are having trouble hiring enough workers to keep projects on schedule," said Ken Simonson, AGC's chief economist. "Rising interest rates and costs for materials are likely to choke off some projects but there will be plenty of infrastructure, manufacturing plants and renewable energy projects next year — if contractors can find enough workers to build them."
October's construction spending totaled $1.795 trillion at a seasonally adjusted annual rate, 0.3% below the September rate but 9.2% above the same year-ago period. Spending on private residential construction declined for the fifth-straight month in October, down 0.3%. Outlays on private nonresidential construction fell 0.8%, while public construction investment slumped by 0.9% over the same period.
Residential spending was dragged down by a 2.6% plunge in single-family homebuilding, which swamped increases of 0.6% in multifamily construction and 2.0% in residential improvements, AGC said.
The largest nonresidential segment, commercial construction — comprising warehouse, retail, and farm construction — declined by 0.4%. Highway and street construction slid by 0.7% and manufacturing construction tumbled by 3.3%. In contrast, power construction climbed by 1.5%.
Job openings in the sector totaled 377,000 at the end of October, which exceeded the 341,000 employees hired during the month. The gap implies contractors wanted to hire more than twice as many people as they were able to bring on board and most likely contributed to the decline in spending put in place, Simonson said.
AGC said labor shortages remain one of the top concerns for most construction firms. In the near term, they've urged Congress and the White House to allow more immigrants with construction skills to enter the industry but maintain that the best way to resolve workforce shortages is to improve federal funding and "support for construction-focused education and training programs".
"You can't be both for infrastructure and against boosting investments in preparing workers to build that infrastructure," said Stephen Sandherr, AGC's CEO. "Until federal officials narrow the five-to-one gap in federal funding for college prep versus craft career development, labor shortages will restrain the industry's ability to rebuild the economy."
By David Schollaert, David@SteelMarketUpdate.com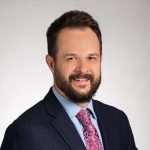 Latest in Steel Products Prices North America