Steel Mills
Nucor To Build Two New Tower Plants
Written by Becca Moczygemba
December 15, 2022
---
Nucor is planning to build two new tower production plants, evaluating locations in the Midwest and Southeast.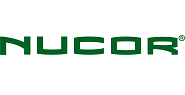 The Charlotte, N.C.–based steelmaker announced the plans to build two new state-of-the-art tower production plants as part of its Nucor Towers and Structures division.
The towers and structures business unit was formed after the company's acquisition of Summit Utility Structures LLC, a metal pole and steel structure manufacturer located in eastern Pennsylvania.
Each of the facilities is expected to be highly automated and efficient and will include "advanced hot-dip galvanizing operations."
Previously, Nucor's chair, president and CEO Leon Topalian expressed a desire to become more than "just a steelmaker."
"The growth of Nucor Towers and Structures is further execution of our strategy," he said in a statement Dec. 15.
With an increasing demand for utility infrastructure being driven by population growth, renewable energy projects, and an aging grid, establishing new facilities will allow the company to deliver its services nationwide.
The company's current location mainly serves customers in the Northeast.
Additionally, Nucor expects to see an increased demand for utility infrastructure from the Inflation Reduction Act (IRA). The IRA contains an energy infrastructure reinvestment program worth $5 billion through Sept. 30, 2026.
"Towers and Structures adds a new dimension to our arsenal of value-added downstream products, and furthers our team's commitment to exceptional customer service, market-leading quality and reliability," said Chad Utermark, executive vice president of new markets and innovation.
By Becca Moczygemba, Becca@SteelMarketUpdate.com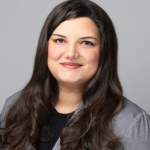 Latest in Steel Mills