SMU Community Chat
ISM: Manufacturing Slips in December
Written by Becca Moczygemba
January 4, 2023
---
US manufacturing activity slipped in December, for the second consecutive month, according to the Institute for Supply Management (ISM).
The ISM's December manufacturing PMI remains below the neutral 50.0 mark — the level typically dividing expansion from contraction. On the heels of a 29-month period of growth, this is now the lowest level since May 2020. It has slowed as new orders continue to contract, while prices fell 3.6 percentage points month on month (MoM) to their lowest level in nearly three years.
The ISM's report notes that of the six largest manufacturing industries, petroleum and coal products experienced moderate growth in December. However, the ISM continues to highlight the continued softening of new order rates. As new order rates slow, lead times shorten, and inventories are growing.
December's manufacturing PMI fell to 48.4%, down from 49% in November, to the lowest reading since May 2020 when the pandemic recovery began. A Manufacturing PMI above 48.7% typically denotes an expansion of the overall economy.
"Manufacturing contracted again in December after expanding for 29 straight months," said Timothy Fiore, chairman of ISM's Manufacturing Business Survey Committee, continuing that companies are carefully managing headcounts.
Fiore added that companies will be paying close attention to demand in the first quarter, as they seek to shore up order books for the next six to 12 months. However, the forward-looking new orders sub-index fell again to 45.2%, two percentage points lower than the 47.2% recorded in November.
Pricing dropped 3.6 percentage points to 39.4 in December, the lowest level since April 2020, indicating that pricing on raw materials has now dropped for three straight months following a 28-month increase period.
With only two manufacturing industries reporting growth, 13 reported a contraction, including: wood products, fabricated metal products, chemical products, paper products, plastics and rubber products, electrical equipment, appliances and components, furniture and related products, apparel, leather and allied products, computer and electronic products, machinery, food, beverage and tobacco products, transportation equipment, and miscellaneous manufacturing.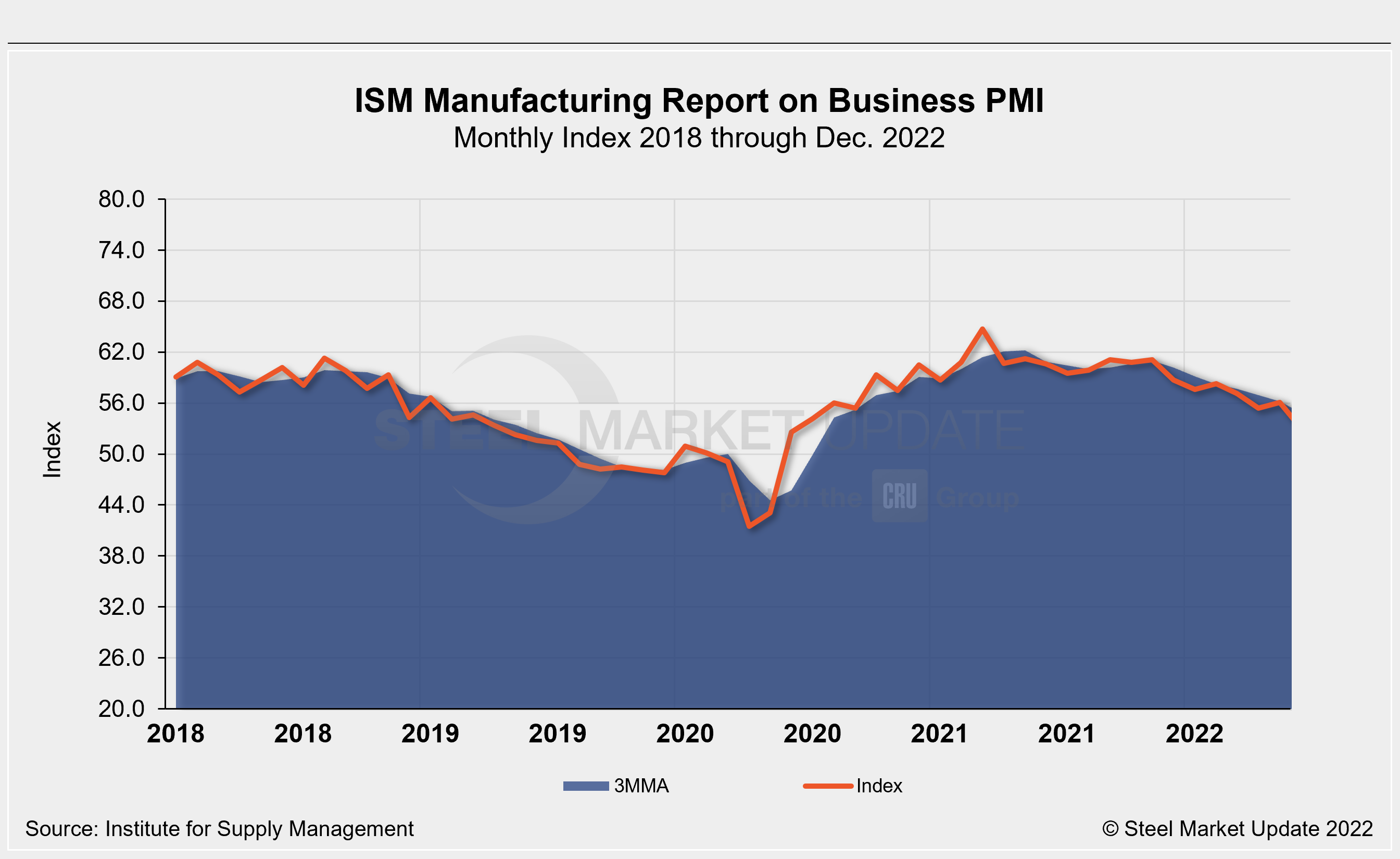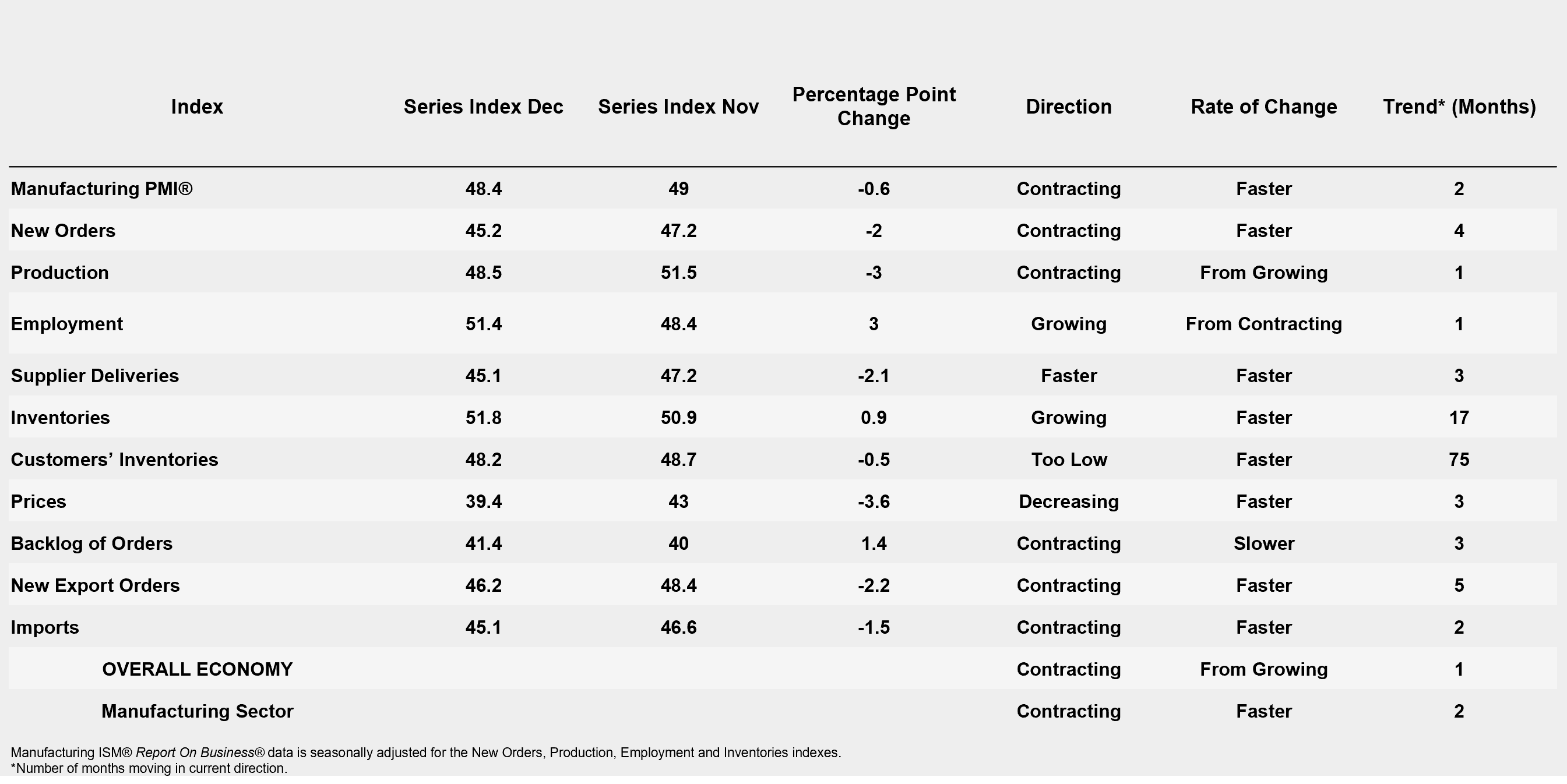 An interactive history of the ISM Manufacturing Report on Business PMI index is available on our website. If you need assistance logging into or navigating the website, please contact us at info@SteelMarketUpdate.com.
By Becca Moczygemba, Becca@SteelMarketUpdate.com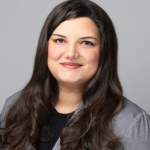 Latest in SMU Community Chat