Steel Products Prices North America
SMU Spotlight: Phil Bell Talks Sustainability
Written by Becca Moczygemba
January 12, 2023
---
 By now, anyone who works in the steel industry understands how important sustainability is. Steel is the most recycled material in the world, and recycled steel is a prominent ingredient in electric-arc furnace (EAF) steelmaking.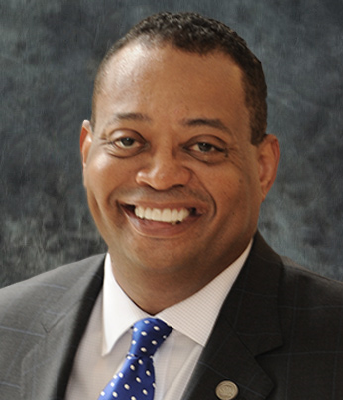 Steel Market Update's final Spotlight of 2022 gets into sustainability with Philip Bell, president of the Steel Manufacturers Association (SMA), a founding member of the Global Steel Climate Council.
Steel Market Update: How did your steel career begin?
Phil Bell: I worked at a steel plating processing company in Corpus Christi, Texas, called Elementis Chromium while I was going to school at night. We made chemicals that were used in a variety of industries, but to primarily strengthen and treat wood and steel. I was a maintenance and production supervisor, but after I got my degree, I went into human resources. Then I became the director of administration at Qualitech (Steel), spent time both in Corpus and in Pittsboro, Ind., where they were also building an EAF. Qualitech was eventually sold to SDI. After leaving there I worked in various roles at SGL Carbon, then went on to Gerdau, and now I've been at SMA for nine years. Working for SMA members, not just the CEOs, but the rank-and-file members as well, is probably the most rewarding thing I've ever done.
SMU: What has changed the most during your time in the industry?
PB: Well, I've seen a lot happen over the past three decades. Probably the top three things I've seen change the most is, number one, it's becoming apparent that EAF steelmaking is becoming a force for good in the world – on several levels. The second thing I've seen is an increased focus on ESG in our industry. Everyone is looking at environmental sustainability and corporate governance in a way that they haven't looked at it in the past. Steelmakers have really stepped up, but most people have an antiquated view of the steel industry, and they think of smokestacks, coal, and iron ore. You can look at recent annual reports that have been released and see the commitment of SMA members to creating a greener, more sustainable future. And third is the war for talent. It's something that's real, and something the steel industry really needs to get serious about because we have a large segment of our workforce who are over 50. We have to make sure that we have a pipeline of young talent that can come into this industry and continue to move it forward, and that's at all levels, at the production, maintenance and technology level. And at the mills, it's at the commercial levels, the management levels, the technical levels in the corporate offices.
SMU: Sustainability is so important! It's definitely more than just a buzzword in our industry.
PB: You're absolutely right. It's not just a buzzword for EAF steel producers. We were sustainable before sustainable was cool, whether it was through the recycling of ferrous scrap, the use of electricity vs. coal, closed water loops where the water we use and the steelmaking process often goes back out into the environment cleaner than when it came in. These are all things that we can be incredibly proud of.  If anyone in this country is serious about having a lower carbon future, one of the most important things that they can do is buy domestically produced EAF steel. You know, we're leading the way for the rest of the world.
SMU: So, what are the biggest challenges of your job?
PB: I think the biggest challenge is creating an environment where competing companies can belong to an organization and coalesce around common issues. Every single producer member of the SMA has a seat on my board. So, theoretically, I have 25 bosses and navigating the needs and the desires and the goals of these 25 different organizations. I think a second challenge of my job is making sure that the EAF message gets out there. People say things that are unsubstantiated. It's my job to be a messenger and ambassador, if you will, for the EAF industry, and to make sure that the EAF story is told accurately, often, and that it's not diluted.
SMU: What's the message that you want people to receive about the EAF mills?
PB: The message is very simple. We currently have an existing steelmaking process that is energy efficient and produces the lowest carbon intensity steel in the world, and that process is EAF. And I think that the quickest way for us to lower carbon in the steel industry and to create a greener carbon future is to embrace the success and the innovation and the investments of the EAF steel industry. So that's the message that I try to tell people every day. You would be amazed the number of people that don't really know that or recognize that.  
SMU: What's most rewarding about your job?
PB: For me the thing that's most rewarding is helping SMA members. You know, help them build their business, help SMA member employees build their lives and help SMA communities build their future. And I think I have an opportunity to do that by leading this great organization. Another thing people don't know is we're just getting started because the SMA is only 34 years old. We haven't been around over 100 years. But those 34 years kind of highlight, in my opinion, the demarcation between modern steelmaking and traditional steelmaking, and it's just really a great time to be in our industry, and I enjoy doing that. We have a lean cross-functional team that's good at a lot of different things, but we provide a tremendous value proposition for our members. I can't think of working with a group of people that are more passionate about promoting domestic steel production and the success of domestic steelmakers.
SMU: If you weren't in the steel industry, what would you be doing?
PB: I think I would either be in the military or I would be a Methodist minister somewhere in south Texas.
SMU: I'm seeing a theme here…. being of service others, maybe?
PB: I do enjoy it. And I kind of measure my success on my ability to help other people succeed.
SMU: You currently serve on the US Department of Commerce International Trade Advisory Committee (ITAC). That's a mouthful to say, but what exactly does that mean?
PB: ITAC is a group of business representatives that advise the United States trade Ambassador and the Secretary of Commerce on important issues related to steel that impacts companies, their employees, and the overall economy. We provide our insights and our input on trade policy, and on trade negotiations. It's a very useful partnership that benefits the government, as they're getting expertise from volunteer advisors to help shape policy, and to also make sure that what they're trying to do can survive contact with reality. You can have a lot of great ideas and theories in the government level, but will that translate? I really treasure my membership with ITAC and look forward to sharing ideas with the government officials that we engage with.
SMU: Where do you see the industry in the next 10 years?
PB: I think you're going to see an industry that's leaner. And that's going to be due to both M&A and also efficient steel production replacing any inefficient steel production. You're going to see an industry that is more sustainable, that's going to be due to the growth of EAF steel production. In fact, the Department of Energy's decarbonization roadmap predicted that by 2050, 90% of all steel will be produced by EAF producers.
SMU: Anything else you want people to know?
PB: I really want to thank the 25 producer members of the SMA, and all of the associate members of the SMA. These are people that provide goods and services to steelmakers and to my team here in Washington, D.C., for really being dedicated and devoted to the success of domestic steel production.
Want to hear more from SMA? Join us Jan. 11, 2023, at 11 a.m. ET for a webinar with Phil Bell. Click here to register! Missed December's Community Chat? Click here for the recording.
By Becca Moczygemba, Becca@SteelMarketUpdate.com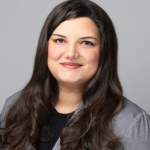 Latest in Steel Products Prices North America