Economy
Nucor Gallatin's Full Run Rate Pushed Back Again
Written by David Schollaert
January 26, 2023
---
Nucor Corp.'s ramp-up at its Gallatin operations are six months behind schedule, Leon Topalian, Nucor's chair, president, and CEO, said on an earnings conference call with analysts on Thursday, Jan. 26.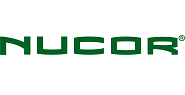 "We're about six months behind where were wanted to be on the ramp-up," Topalian said. "However, over the last few months that team has done a phenomenal job to bring that new caster and equipment online."
The Charlotte, N.C.-based steelmaker now expects its $650-million expansion project at Nucor Steel Gallatin in Ghent, Ky., will not reach its nameplate capacity of 3 million tons per year until the end of the second quarter.
Recall that last June Nucor completed a planned outage at the Gallatin mill related to the expansion, boosting capacity from 1.6 million tons to 3 million tons per year. The move also expanded the width of the slabs produced at Gallatin from 68 inches to 73.5 inches.
In July, the company announced the facility had produced the first coil, and ramp-up was expected over the course of Q3, hitting full rune rate capacity in Q4.
During Nucor's third-quarter earnings call last October, it said the mill would no longer reach full run rate by the end of the year as initially expected, pushing the milestone back to Q1 2023.
It's now been pushed back a second time.
"This was not a brownfield; this was a complete mill modernization with software and automation tying that entire complex together," Topalian said.
"The bottom line at Gallatin, in Q2 we expect to be at full run-rate capability," he added. "We will see how the market's needs and demands go, and meet that demand, but we expect Gallatin to be profitable in the second quarter as well."
Since Nucor's initial announcement to roughly double Gallatin's capacity back in 2018, a galvanizing line was added in 2019, and the addition of a pickle line and the tube mill, currently under construction, is expected to be operational by mid-2023.
By David Schollaert, david@steelmarketupdate.com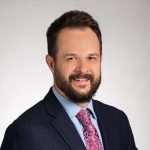 Latest in Economy