Economy
Despite Index Gain, US Manufacturing Still in Contraction: ISM
February 1, 2023
---
US manufacturing activity slipped in February for the fourth consecutive month, although the pace of contraction slowed, according to the Institute for Supply Management (ISM).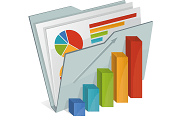 The February Manufacturing PMI stood at 47.7%, 0.3 percentage point higher than January. But while that headline figure rose, recall that any reading below 50% indicates that the manufacturing sector in general is contracting.
Timothy R. Fiore, chair of the ISM, said in the last two months, the Manufacturing PMI has been at its lowest levels since May 2020, when it registered 43.5%. 
The New Orders index reading stood at 47% in February, up 4.5 percentage points from January, but still in contraction.
"New order rates remain sluggish due to buyer and supplier disagreements regarding price levels and delivery lead times," Fiore said in a statement. But, he added, "the index increase suggests progress in February."
ISM said new orders declined in both the primary metals and fabricated metal products industries.
A respondent in the fabricated metals sector saw things differently.
"New orders are still strong," the respondent said. "However, we continue to experience price increases, although at a slower rate than a year ago, which we have not accounted for in this year's budget."
The respondent added that restoring lost margin due to cost increases is a top priority.
A respondent in primary metals, meanwhile, expressed concerns about inventory.
"Business conditions are still strong," the respondent said. "However, inventory has exceeded our planned levels. This will impact operations until the inventory situation is resolved."
The Inventories Index was 50.1% in February, 0.1 percentage point lower than January.
The fabricated metals sector saw higher inventories last month, while the primary metals sector reported that inventories were contracting.
Also of note in the report, the general Employment Index fell into contraction territory. It came in at 49.1%, off 1.5 percentage points from January, ISM said.
By Ethan Bernard, ethan@steelmarketupdate.com
Latest in Economy