Steel Mills
NLMK USA Lifts Sheet $50/ton, Aims for $875/ton HRC
Written by Michael Cowden
February 2, 2023
---
NLMK USA has joined Cleveland-Cliffs Inc. in raising sheet prices by at least $50 per ton ($2.50 per ton), effective immediately.
The steelmaker is also seeking a base price of $875 per ton for hot-rolled coil, $25 per ton more than the $850 per ton Cleveland-Cliffs is aiming for.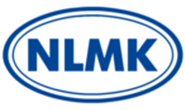 "Orders received and not yet confirmed are subject to this increase," NLMK USA said in a letter to customers on Thursday, Feb. 2.
Cliffs is one of the largest steelmakers in the US. While NLMK USA is much smaller, it is an important player in the spot market.
NLMK USA operates an electric-arc furnace (EAF) steel mill in Portage, Ind., a hot strip mill and cold-reduction mill in Farrell, Pa., and a galvanizing facility in Sharon, Pa. The Portage mill has a capacity of 800,000 tons per year.
By Michael Cowden, michael@steelmarketupdate.com
Latest in Steel Mills