Final Thoughts
Tampa Steel: PCA Outlook for Public and Private Construction
February 12, 2023
---
The construction outlook for 2023 is shaped by the tug-of-war between private- and the public-sector spending.
That's according to Edward Sullivan, chief economist and senior vice president of market intelligence at the Portland Cement Association (PCA), a trade group representing the cement and concrete industries.
The private-construction sector is retreating under the weight of interest rate hikes. But the "great steed" of infrastructure spending is supposed to ride to the rescue of the public-construction side, he said during his presentation at SMU's Tampa Steel Conference.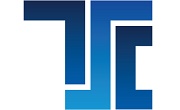 "How powerfully will the infrastructure come on? … And will it be enough to offset the adversities facing the private sector?" he asked rhetorically.
Sullivan said his construction forecast was shaped in large part by the lingering effects of the pandemic, government stimulus, inflation, and subsequent Federal Reserve interest hikes.  
"In the blink of an eye, 20 million people lost their jobs," he said. "We spent over $7 trillion in two years trying to offset a huge economic crisis, which contributed to the inflation we see now."
The problem: "The Fed can't do a thing about supply-side issues," Sullivan said. The Fed has to quench demand and is hiking interest rates to bring inflation down. It has done so eight times, and "we're expecting more."
Sullivan said the Fed would only slow down on the rates hikes when inflation reached ~2%. That won't be until at least 2024, he said, noting economist Milton Friedman's adage that there is a lag of one year before the effect of rate hikes are felt.
Originally, Sullivan expected weakness to materialize early in the year before easing. He now believes the difficulties will come in the latter part of 2023.
Mulling the question of a recession, he noted that the "r" word is traditionally associated with two consecutive non-growth quarters. But the National Bureau of Economic Research officially determines when the economy has tipped into recession. With current low unemployment levels, it's hard to make that determination. A term for what is happening now is "inflation-induced growth slowdown," Sullivan said.
In 2023, Sullivan sees both residential and non-residential construction as negative, with the only positive in public construction. "The question: Is the positive big enough?"
In residential, higher home prices plus mortgage-rate increases factored into monthly payments that have increased 90% since 2020. "That's gonna have an adverse impact," he said. "The decline will be felt with various intensities depending on the region, but it will be felt everywhere." Sullivan predicted that residential construction activity would decline significantly this year and not return to 2022 levels until 2026.
Regarding non-residential, "Go out and try to get a loan for an office building," he said, noting that banks have tightened lending standards. Also, Covid changed things. Online learning, online shopping, and remote work have fundamentally altered how we conduct business.
As for non-residential construction, Sullivan sees headwinds. But they won't be as fierce this year as last year.
Switching to public construction, Sullivan said, "Public is not about demand. Public is about money," pointing to federal programs such as the Inflation Reduction Act. "This is the white knight," Sullivan said. "This is what's going to save us."
The problem: There is a lag before infrastructure spending kicks in, especially from contract award to construction start. "It will be the second half of 2023 before we see anything of significance," Sullivan said.
Another issue: An analysis of Obama's infrastructure programs indicates that the amount promised for infrastrucutre is often significantly more than the amount actually spent on it.
This means the impact of infrastructure spending "will not be as strong as you think." Public spending in 2023 will probably be marginal before picking up in 2024, he said.
"We expect things to decline this year, and it will likely reverse next year as mortgage rates decline, and you get more input from infrastructure," Sullivan concluded.  
By Ethan Bernard, ethan@steelmarketupdate.com
Latest in Final Thoughts