Steel Mills
US Steel Inks MoU to Capture CO2 at Gary Works
March 6, 2023
---
US Steel has signed a preliminary agreement with CarbonFree Chemical Holdings to pursue the capture of CO2 at the steelmaker's Gary Works in Indiana.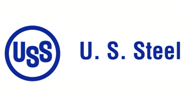 The two companies signed a non-binding Memorandum of Understanding (MoU) to use CarbonFree's SkyCycle™ technology at Gary Works.
Pittsburgh-based US Steel said that if a definitive agreement is reached, up to 50,000 metric tons of C02 per year are expected to be captured and mineralized.
"CarbonFree's patented SkyCycletechnology captures carbon emissions from hard-to-abate industrial sources before entering the atmosphere, converts the CO2 into the specialty chemical precipitated calcium carbonate (PCC), and produces hydrochloric acid (HCl) as a co-product," US Steel said in a statement.
The company said the MoU establishes a framework for discussions around creating a commercial venture.
"The decision between CarbonFree and US Steel to enter into a definitive agreement is expected to be made prior to the end of 2023, and if a final agreement is executed, the parties are targeting 2025 for commencement of operations," US Steel said.
The companies may also consider collaborating on future carbon capture projects.
"We are eager to enter the next phase of discussions with CarbonFree to explore the possibility of meaningful CO2 emission reductions in our operations in a capital-efficient manner," said Richard L. Fruehauf, SVP – chief strategy and sustainability officer at US Steel.
The steelmaker noted that SkyCycle technology produces PCC for sale into the global specialty chemicals market and calcium carbonate for the sequestration of CO2.
Gary Works has annual production capability of 7.5 million net tons of raw steel per year.
By Ethan Bernard, ethan@steelmarketupdate.com
Latest in Steel Mills