Steel Markets
Dodge Momentum Index Advances 1.9% in February
Written by David Schollaert
March 7, 2023
---
The Dodge Momentum Index (DMI) rose 1.9%% in February to 203 from the revised January reading of 199.3, according to data and analytics from the Dodge Construction Network (DCN).
Additionally, the commercial component of the DMI also advanced 1.4% and the institutional component increased 2.9%, respectively, last month.
The Dodge Momentum Index returned to growth in February after falling 9% in January, said Sarah Martin, associate director of forecasting for Dodge Construction Network. "The continued elevation in the DMI should provide hope that construction activity will grow in 2024."
Looking forward, she said that developers push projects into planning until well after economic conditions weaken, adding that "the anticipated mild economic growth in 2023 could cause the DMI to moderate over the year," yet Martin doesn't expect the index to "fall below historical norms."
DCN said a total of 22 projects with a value of $100 million or more entered planning in February.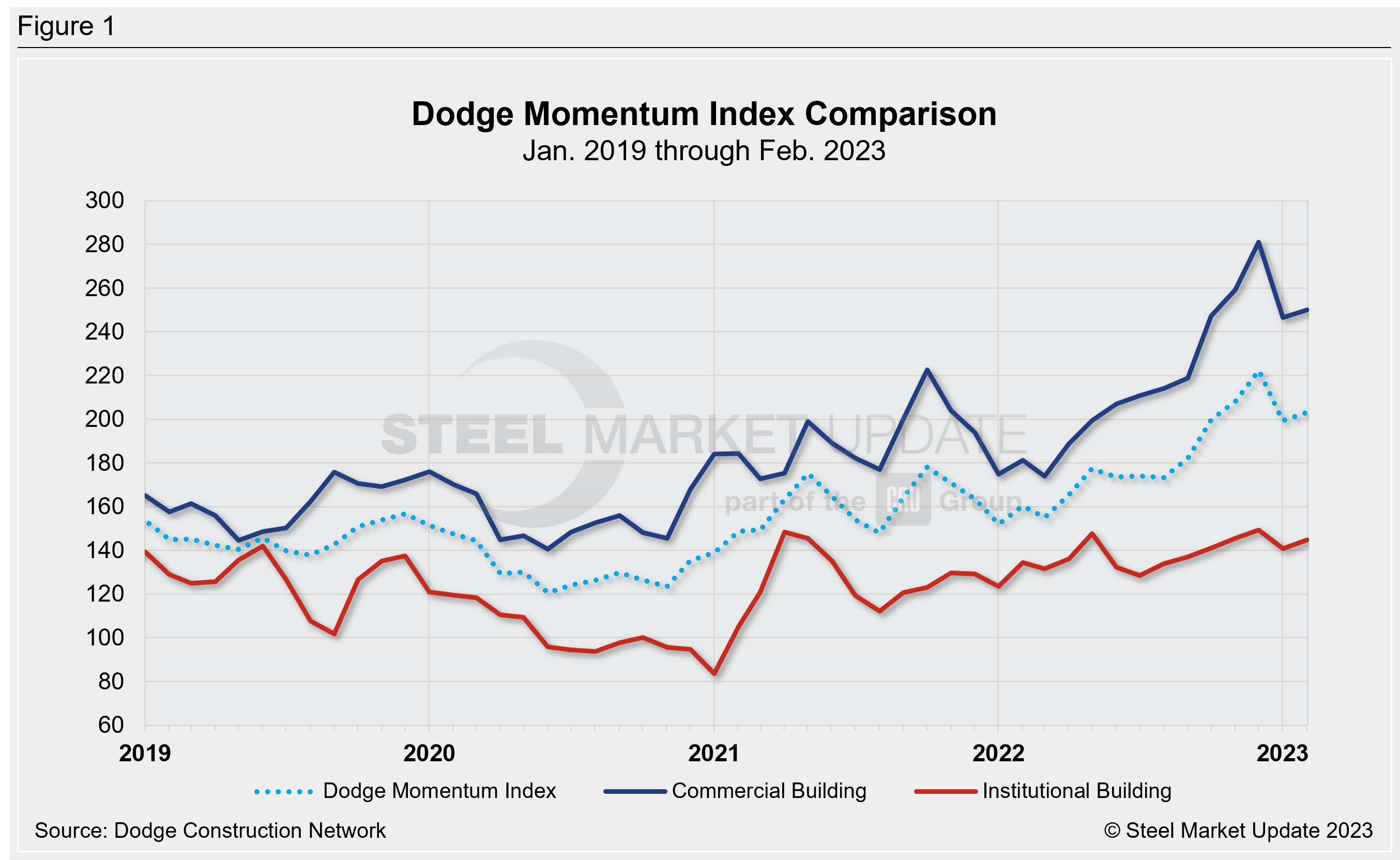 An interactive history of the Dodge Momentum Index is available on our website. If you need assistance logging into or navigating the website, please contact us at info@steelmarketupdate.com.
Dodge is the leading index for commercial real estate, using the data of planned nonresidential building projects to track spending in the sector for the next 12 months.
By David Schollaert, david@steelmarketupdate.com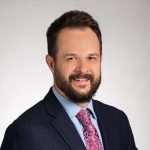 Latest in Steel Markets