Steel Products Prices North America
SSAB Joins Nucor, Increases Plate Prices By $80/ton
Written by David Schollaert
March 13, 2023
---
SSAB Americas has announced plans to increase plate prices by at least $80 per ton ($4 per cwt), the third of its kind in as many months.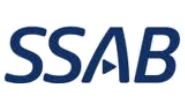 The notice follows in short order from Nucor's $50-per-ton increase announced today.
The price hike applies equally to rolled, normalized, quenched-and-tempered, and wide cut-to-length plate products. It is effective immediately on all new, non-contract orders, the company said in a letter to customers on Monday, March 13.
SSAB said the increase is in addition to the $60-per-ton price hikes on Jan. 18 and Feb. 24, and June's raw material surcharge, which is set to be announced on Thursday, May 11. Published extras, regional freight premiums, and non-preferred freight mode extras will also be applied, the company said.
Recall that SSAB implemented a raw materials surcharge, or RMS, in March 2022, following the outbreak of the war in Ukraine, which temporarily drove scrap costs sharply higher.
"SSAB Americas reserves the right to re-quote any open offers not confirmed by an SSAB order acknowledgment," SSAB said in the letter.
SSAB Americas is a subsidiary of Swedish steelmaker SSAB. The company operates plate mills in Mobile, Ala., and in Montpelier, Iowa.
By David Schollaert, david@steelmarketupdate.com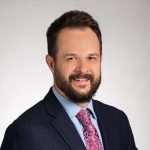 Latest in Steel Products Prices North America