SMU Data and Models
Dodge Momentum Index Slips 8.6% in March
April 13, 2023
---
The Dodge Momentum Index (DMI) dropped 8.6% in March to 183.7 from the revised February reading of 201.0, according to data and analytics from the Dodge Construction Network (DCN).
Also last month, the commercial component of the DMI fell 6.6%, and the institutional component slumped 12.9% in the same comparison.
"We are predicting the Dodge Momentum Index to work its way back to historical norms throughout 2023, concurrent with weaker economic conditions," Sarah Martin, associate director of forecasting for DCN, said in a statement.
She added that lending standards for small banks in particular have substantially tightened as banking insecurity intensifies. "As a result, owners and developers are more likely to pull back in the short term, which would further contract the DMI as we continue into the year."
DCN said a total of 18 projects with a value of $100 million or more entered planning in March.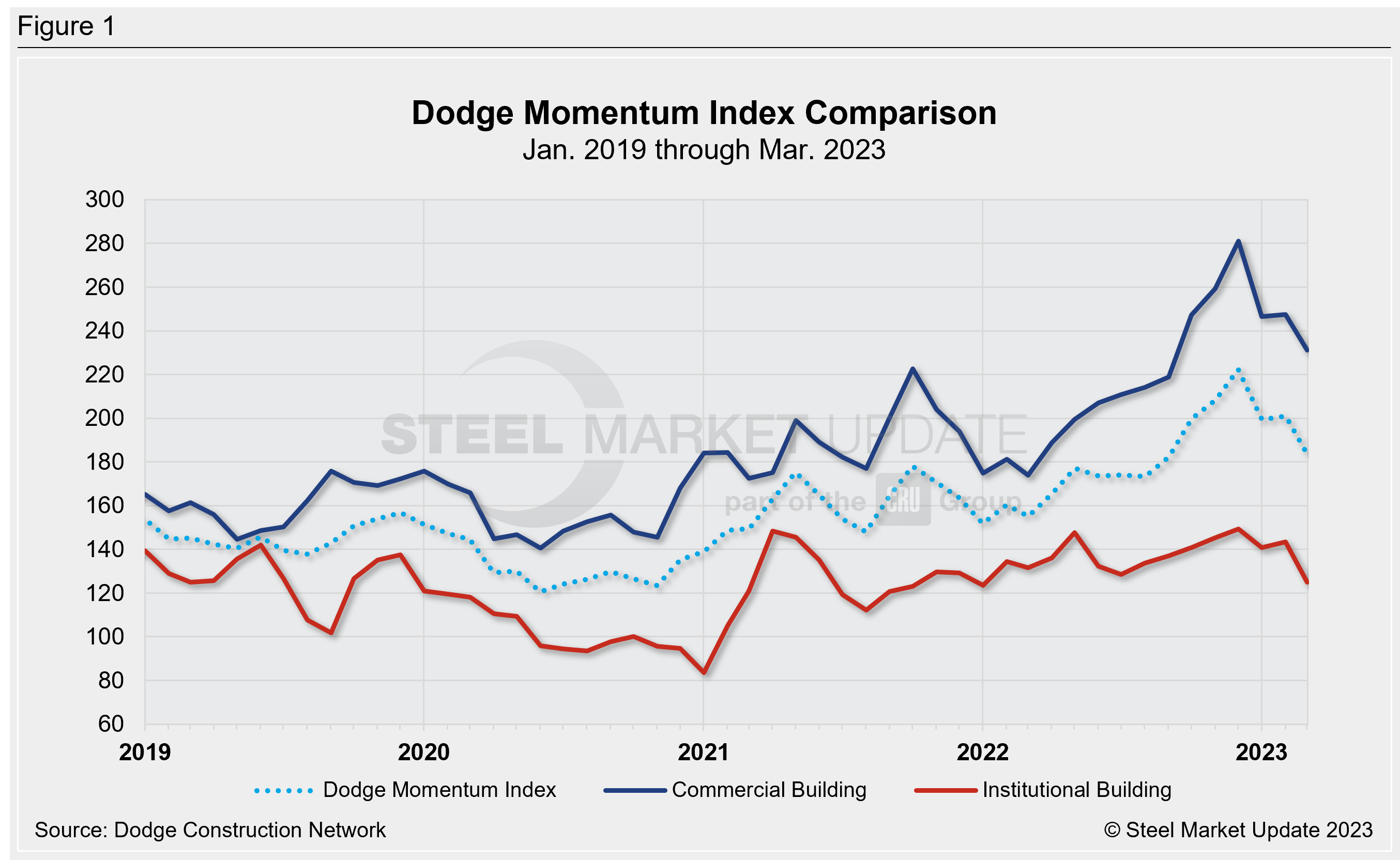 An interactive history of the Dodge Momentum Index is available on our website. If you need assistance logging into or navigating the website, please contact us at info@steelmarketupdate.com.
Dodge is the leading index for commercial real estate, using the data of planned nonresidential building projects to track spending in the sector for the next 12 months.
By Ethan Bernard, ethan@steelmarketupdate.com
Latest in SMU Data and Models