SMU Data and Models
AHRI: Shipments Up in February
Written by Becca Moczygemba
April 14, 2023
---
US heating and cooling equipment shipments were up in February, according to recently released data from the Air Conditioning, Heating, and Refrigeration Institute (AHRI).
Total shipments in February were 1.69 million units, compared to 1.65 million in January. While shipments were up month-over-month (MoM), they were down 8% year-over-year (YoY).
On a 12-month moving average (12MMA) basis, shipments were modestly lower at 1.91 million units per month vs. 1.92 million units in February 2022.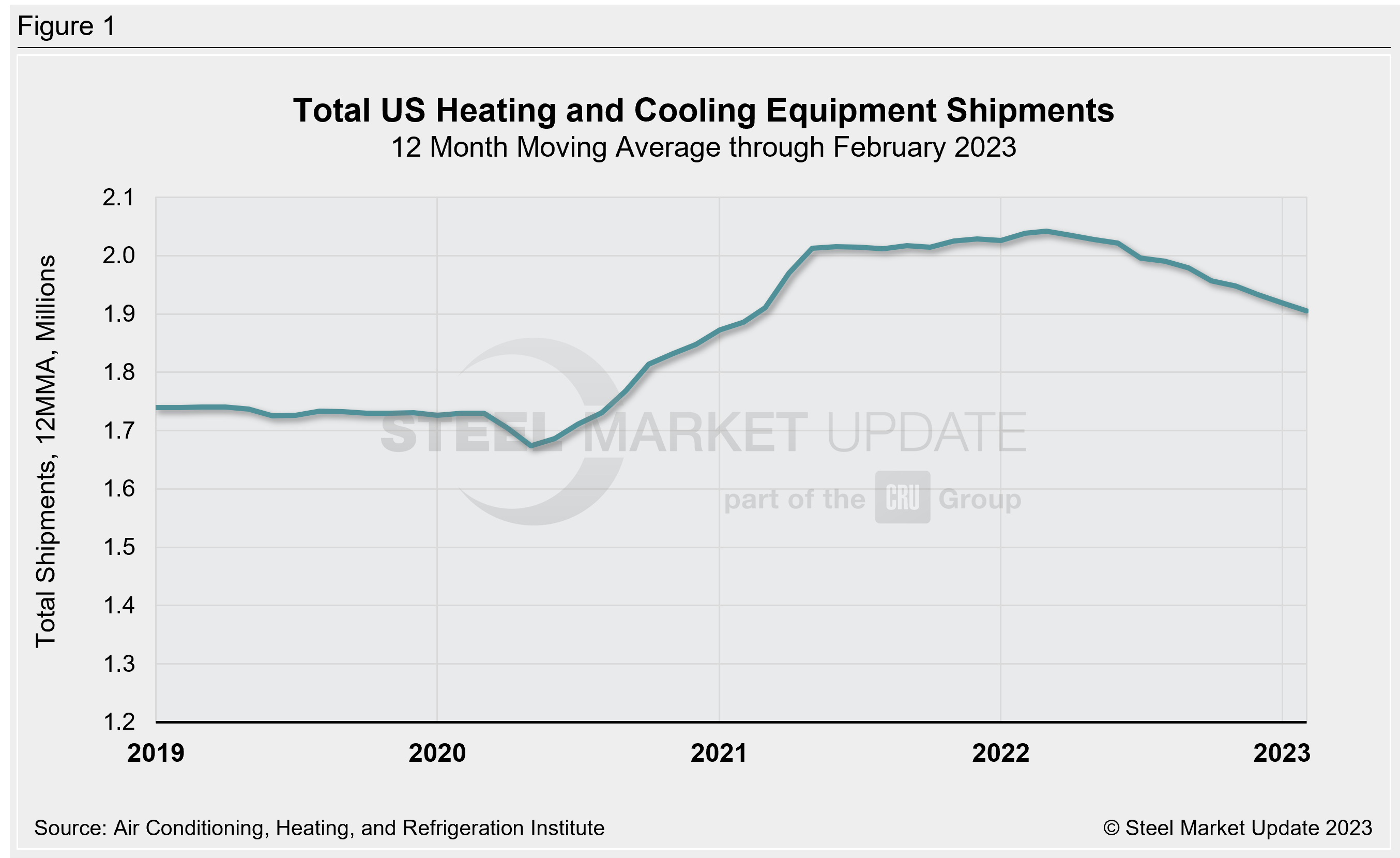 As shown in the chart below, total heating and cooling shipments on a three-month moving average (3MMA) basis through February were down 9% compared with the same period last year. All told, shipments were down nearly 20% in the first two months of 2023.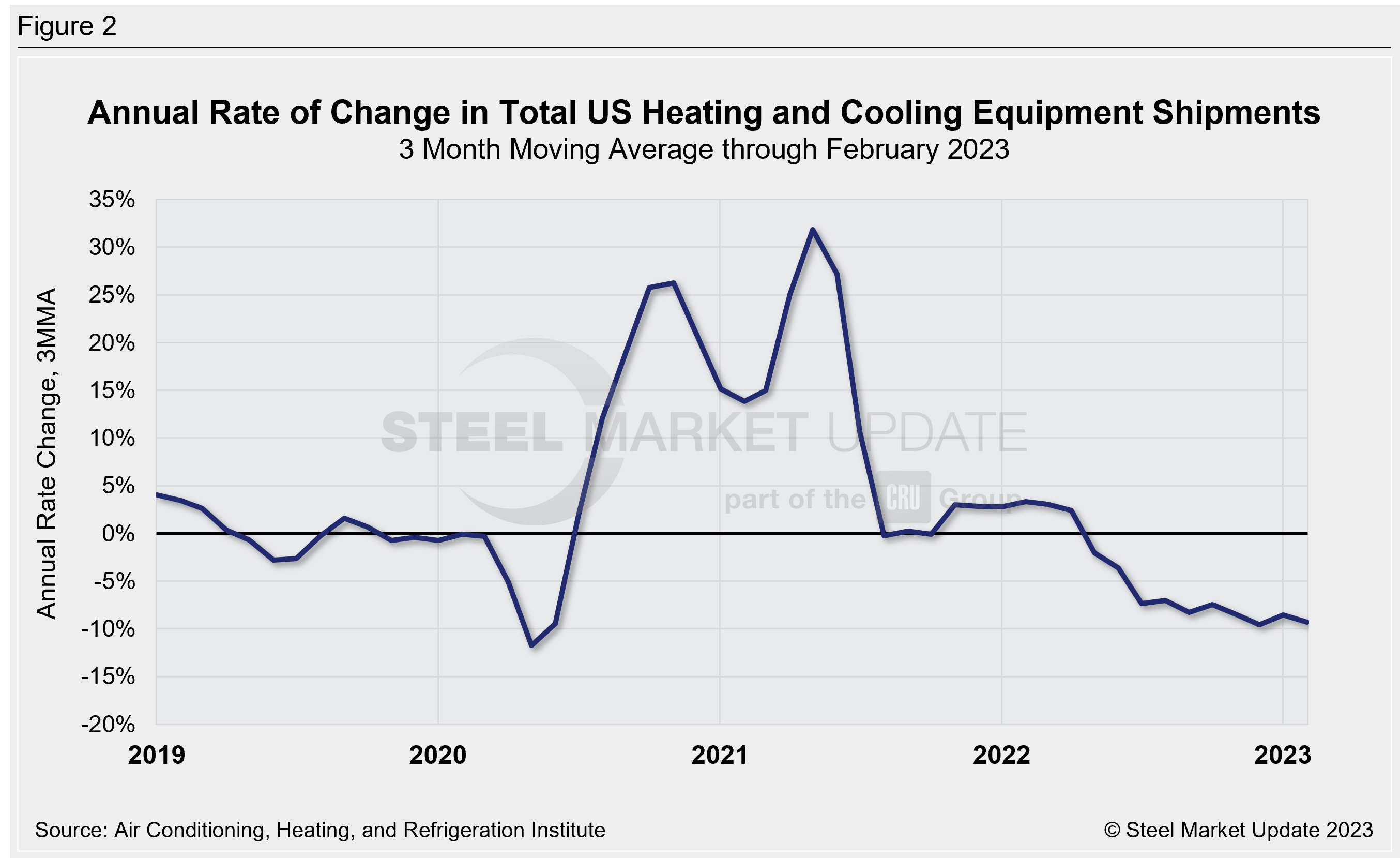 Residential and commercial storage water heater shipments decreased 1% YoY to a combined 803,673 units in February, but increased MoM from 784,174 units.
February shipments of warm air furnaces totaled 233,469 units, a decrease of 10% compared to January.
Central air conditioners and air-source heat pump shipments were up 7% MoM but dropped by 11% YoY. Units shipped in February totaled 649,856. When broken down by product, 342,814 air conditioners and 307,042 heat pumps were shipped.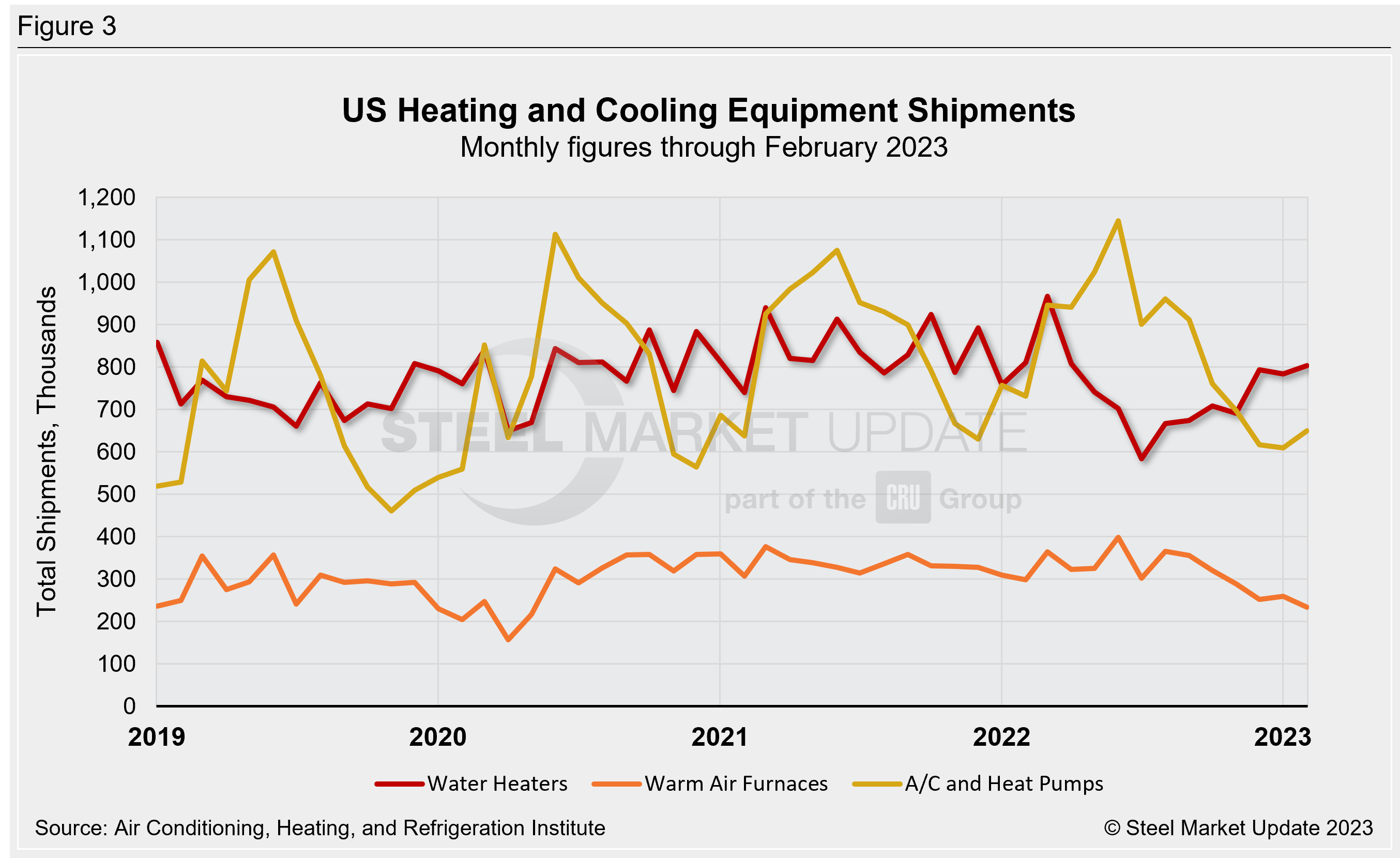 The full press release from which this data comes from is available on the AHRI website.
An interactive history of heating and cooling equipment shipment data is available on our website. If you need assistance logging in to or navigating the website, please contact us at info@steelmarketupdate.com.
By Becca Moczygemba, becca@steelmarketupdate.com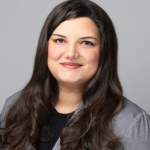 Latest in SMU Data and Models