What's up with galvanized coating extras?
Galvanized lead times and prices have been falling since April, according to SMU data.
SMU's galvanized base price stands at $1,170 per ton ($58.50 per cwt), down nearly 12% from $1,325 per ton last month and down 31% from $1,700 per ton from a year ago.
Lead times are at weeks 6.69 weeks on average, down from 7.57 weeks last month and down from 8.00 weeks a year ago.
It's not just sheet prices that are falling. Scrap prices were down in April, in May, and are widely expected to be down again in June.
Did zinc prices magically buck the downward trend seen in ferrous markets? Nope. Zinc prices have been falling along with steel prices.
The zinc spot price as of Thursday was $1.02 per pound, according to Kitco Metals, down about 14% from $1.18 per pound last month and down 48% from $1.95 a year ago.
Steel is not in uncharted territory. Galvanized base prices are back to roughly where they were in early March. But zinc is in territory it hasn't seen for a while. We're now at the lowest point since $1.01 per pound on July 28, 2020, according to Kitco.
Check out the chart below: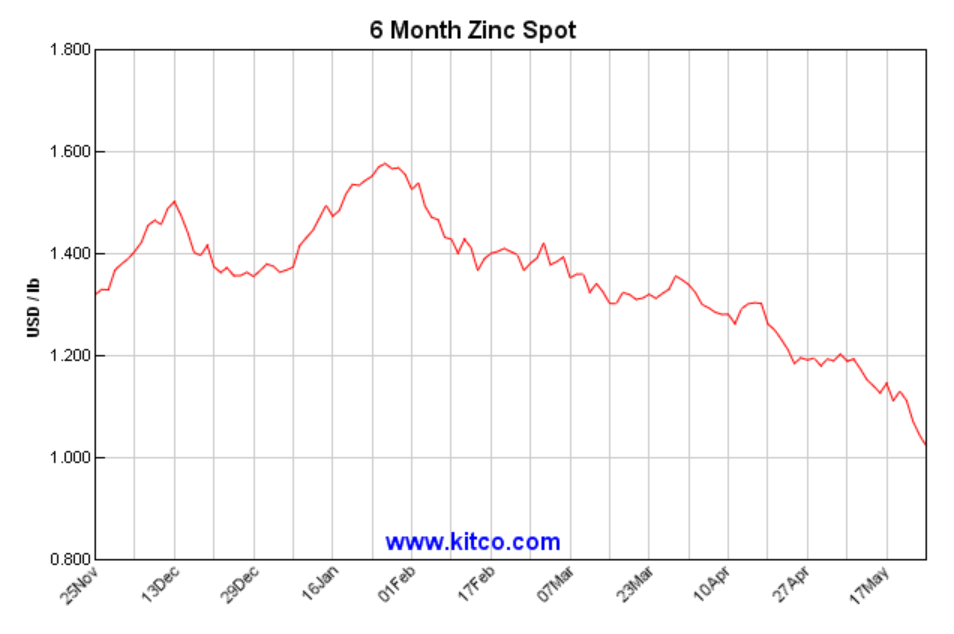 Despite the big zinc price declines, most mills haven't updated zinc extras since last summer.
I thought maybe we'd missed something and so reached out to some of you to see whether anyone had put out new coating extras. To the best of our collective knowledge, no one has.
What gives? I realize it's not uncommon for mills to adjust extras only one or two times a year. Or certainly it was in the past. But if zinc prices were going up, would there be reluctance to raise extras?
We arguably saw sheet prices decouple from scrap costs when sheet tags surged earlier this year. We've seen plate price decouple from coil since about January 2022. Are we now seeing zinc coating extras detaching from zinc prices?
I doubt it. If we're getting back to more normal times, always a big if these days, I wouldn't be surprised to see mills announce reductions in coating extras in the not-so-distant future.
By Michael Cowden, michael@steelmarketupdate.com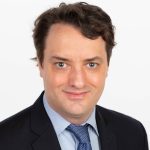 Latest in Final Thoughts