SMU Data and Models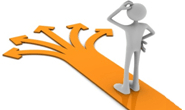 Lead Time Movements Mixed, Hot Rolled Falls Below 5-Week Mark
Written by Laura Miller
June 8, 2023
---
 Steel Market Update's latest survey shows movements in lead times were varied across products this week, with hot rolled falling below the 5-week mark for the first time since early February.
 The average lead times for hot-rolled, cold-rolled, and galvanized sheet all fell back slightly from our market check two weeks ago, while those for Galvalume and plate extended slightly.
Steel buyers in SMU's market check this week reported mill lead times ranging from 3 to 7 weeks for hot rolled, 5 to 9 weeks for cold rolled, 3 to 10 weeks for galvanized, 6 to 8 weeks for Galvalume, and 4 to 9 weeks for plate.
SMU's average hot-rolled lead time contracted by 0.16 weeks to 4.91 weeks, the shortest since the 4.7-week lead time seen during the week of Christmas. Four weeks ago, the HR lead time was at 5.82 weeks, while the longest lead time seen so far this year was 6.69-weeks during the week of March 16.
Cold-rolled lead times decreased for a second week in a row, falling by 0.11 weeks to sit at 6.46 weeks – the shortest lead time for CR so far this year. At the end of March, CR lead times were as high as 8.0 weeks.
Lead times for galvanized sheet fell back by 0.35 weeks to 6.33 weeks, the shortest level since January. Galvanized lead times were at their longest point year-to-date during the week of March 30 when they hit 7.95 weeks.
Galvalume lead times came in at 7.25 weeks this week, an increase of 0.15 weeks from the market check two weeks ago. Lead times for Galvalume were as much as 8.6 weeks during the week of March 16.
After registering a big fall in our last market check, plate lead times extended slightly, by 0.14 weeks to 6.64 weeks. Plate lead times were at their highest point so far this year at 6.92 weeks just a month ago.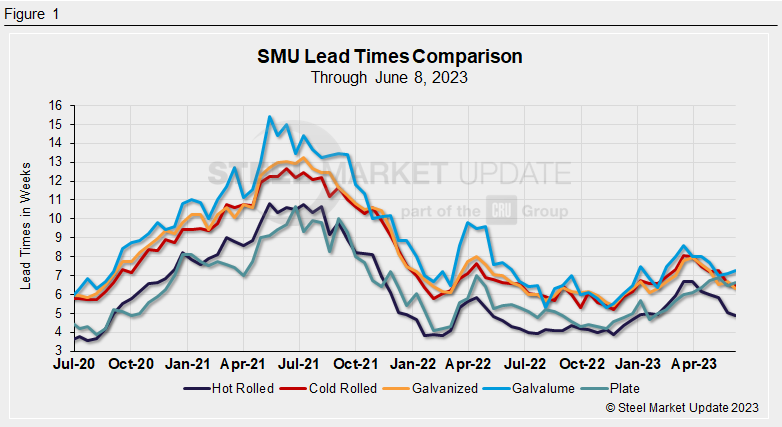 When asked about the direction of lead times, 66% of executives surveyed this week said they should be flat two months from now. That is down slightly from the 60% saying the same thing in our survey two weeks ago. Ten percent of buyers this week said lead times will be extended from current levels, while 24% said they will be shorter. 
Here are comments from a few of this week's survey respondents:
"Not much more room for lead times to drop further."
"I feel the bottom of the market will be July and then flat for a period of time."
"Excess supply in slower automotive season."
"I keep hearing pretty scary tales of late-June availability from a few folks in the Midwest, which is crazy to me."
To smooth out the variability in the biweekly readings, let's look at lead times on a three-month moving average (3MMA) basis. As a 3MMA, lead times for hot rolled, cold rolled, galvanized, and Galvalume have remained fairly steady since late March. The 3MMA lead time for plate, meanwhile, has increased for nine consecutive weeks to 6.5 weeks in the latest market check.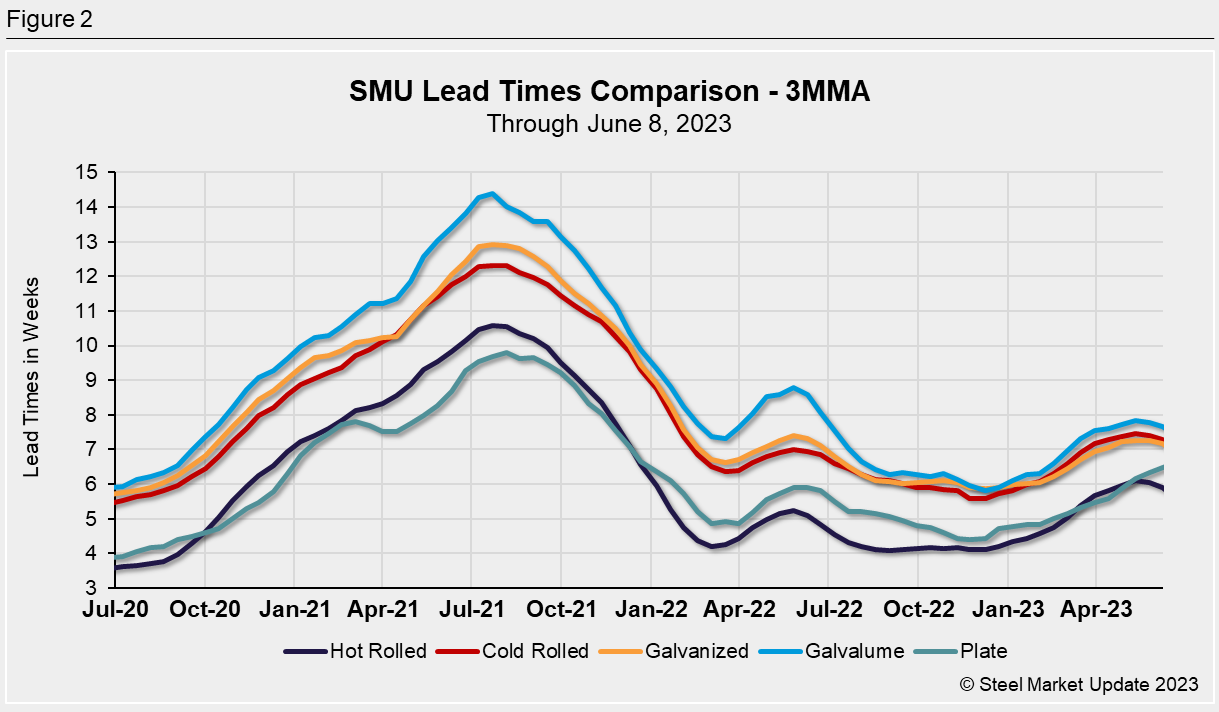 Note: These lead times are based on the average from manufacturers and steel service centers who participated in this week's SMU market trends analysis. SMU measures lead times as the time it takes from when an order is placed with the mill to when the order is processed and ready for shipping, not including delivery time to the buyer. Our lead times do not predict what any individual may get from any specific mill supplier. Look to your mill rep for actual lead times. To see an interactive history of our Steel Mill Lead Times data, visit our website.
By Laura Miller, laura@steelmarketupdate.com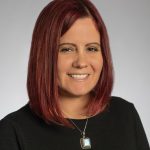 Latest in SMU Data and Models