Steel Products Prices North America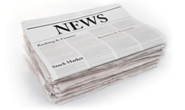 Champion Iron Resumes Rail Service, Expects Delays in Sales
Written by Laura Miller
June 14, 2023
---
The forest fires raging in Canada caused rail interruptions for Champion Iron last week. With the fires now subsiding in the area, the company reports a resumption in rail services between its Bloom Lake mine and the port of Sept-Îles on the Gulf of St. Lawrence in Quebec.
Mining activities continued at Bloom Lake while rail services were suspended, and thus the operation now has a stockpile of iron ore concentrate, Champion said in a press release.
"Following the gradual ramp-up in capacity of the railway and limited additional availability of rolling stock to accommodate excess volumes beyond Bloom Lake's production capacity," the Montreal-based company says to expect delays in sales of concentrate from the operation.
Champion's subsidiary Quebec Iron Ore Inc. operates the open-pit Bloom Lake Mining Complex in Quebec. Its two concentrators, ran primarily by hydroelectric power, have a combined annual capacity of 15 million tons of iron ore concentrate.
By Laura Miller, laura@steelmarketupdate.com
Latest in Steel Products Prices North America