Final Thoughts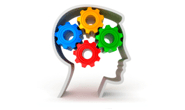 Final Thoughts
Written by Laura Miller
June 15, 2023
---
With the 2023 SMU Steel Summit quickly approaching, SMU is in full-blown planning mode. Our preparations have me reflecting on last year's event and what I personally can do to better take full advantage of all the opportunities this year's event will bring.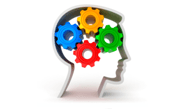 (Note: CRU and SMU are hosting a free pre-conference webinar on Tuesday, June 20, on how to generate actionable takeaways from this year's Steel Summit. Click here for more information or to register for the webinar.)
As a journalist covering the event, I took lots of notes last year. You may have seen me and the rest of the SMU team in the front row, heads down, frantically typing away on our computers. We're not being antisocial, I promise, we are just trying to keep the SMU newsletter chock full of stories for our readers, while also attending the flat-rolled steel industry's largest event. We'll be there again this year in the front row – if you see us, stop by and say hello!
Thinking about last year's event, one of the sessions that surprised me by how much I enjoyed it was the NexGen Metals Community session in which young industry leaders spoke on a variety of topics. I was greatly impressed with each speaker on the panel – they spoke articulately and confidently, knowledgeable and passionate about their topic of choice. The panel was made up of members of the NexGen Steering Group – several of whom are past winners of the NexGen Leadership Award. Hearing them speak, I immediately knew they were very well-deserving of winning that award, which is meant to recognize and celebrate the excellence of emerging leaders in the metals community.
Last year's winner was Austin Reynolds of Ace Steel Supply, who spent a mentorship day earlier this year with Cleveland-Cliffs' president and CEO Lourenco Goncalves as part of the award's winning package. The 2021 winner was Eric Daniel of the NIM Group's Metalwest who is passionate about bringing change to the steel industry. The 2020 winner was Stephen Serling of Quality Metals Stamping and the winner in 2019 – the first year of the award — was Meredith Meade of Tempel Steel. As you can see, they continue to get recognition long beyond their initial receiving of the award.
Each of the award winners are now a part of the NexGen steering group, along with three other impressive young people in the industry: Ping Liang of ArcelorMittal, Ben Snyder of J. Benjamin Recruitment, and SMU's own Becca Moczygemba.
The group is leading the NexGen Metals Community in inspiring members to grow into future decision-makers. When I heard them speak at last year's Steel Summit, I was indeed inspired by each of them and their drive and passion. These are movers and shakers in the industry. Keep your eye out for each of them to continue making moves that push their companies and the industry further.
There's still time to nominate someone you know for this year's NexGen Leadership Award – but not much, as nominations close tomorrow! If you know someone in your organization who is 35 years old or younger who exemplifies the best the steel industry has to offer, nominate them for this award. The final three nominees will receive complementary registration, airfare, and accommodations for this year's Steel Summit conference and the winner will be recognized on stage in front of a huge group of industry peers.
I'm truly looking forward to this year's event and not only seeing who is chosen as this year's winner, but in hearing again from the NexGen leaders, as well as all the other distinguished speakers from across the industry.
As always, thank you for reading SMU and being a part of our community. We hope to see you in August in Atlanta!
By Laura Miller, laura@steelmarketupdate.com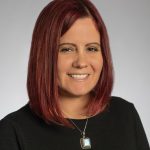 Latest in Final Thoughts