Economy

SMS Group Reaping Benefits From Industry Decarbonization
Written by Laura Miller
June 16, 2023
---
Decarbonization in the steel industry is fueling growth in orders for the SMS group.
The Düsseldorf, Germany-based metals technology and equipment provider reported a year-on-year (YoY) improvement in its 2022 results, with sales, order intake, order backlog, and earnings before taxes all rising significantly.

Order intake grew by nearly a third to €4.612 billion ($5.04 billion) in 2022.
"The main drivers of this strong growth were the green transformation of the steel and metals industry as well as robust economic activity in both India and the US," the company said in a statement.
"The high order intake is impressive, especially as it does not yet include the latest major orders. Based on the good order backlog, we intend to systematically increase our profitability in the coming years. We are already planning a significant improvement in results for the current year," commented CFO Torsten Heising.
In October, the company announced it will be providing technology and equipment for H2 Green Steel's project in Sweden. The order for the first climate-neutral steel plant is worth more than €400 million over 12 years.
The H2 Green Steel project combined with another order to help convert thyssenkrupp Steel's mill in Duisburg, Germany, has given SMS two major orders with a combined volume of over €3 billion within just a few months, the company touted.
With its important role in helping to decarbonize the steel and metals industries, SMS anticipates further increasing in its order intake this year to €6 billion.
"Our mission is #turningmetalsgreen. The latest mega projects are testament to our leading market position and, going forward, enable us to strike a careful balance in the order structure between equipment and service contracts. Since the green transformation is closely linked to services and digital solutions for more sustainable plants, our strategy in recent years has set the right course for successful business growth," said SMS group CEO Burkhard Dahmen.
SMS recently teamed up with Tata Steel to use Paul Wurth's (part of the SMS group) EASyMelt (electric-assisted syngas smelter) technology in a demonstration project at one of the steelmaker's blast furnaces in Jamshedpur, India. By utilizing BF top gas recycling for syngas production by reforming the coke oven gas, the project's aim is to cut CO2 emissions in a first intermediate step by more than 50% from the BF's baseline operation, according to SMS.
"This will represent a significant milestone for the decarbonization of existing blast furnace plants worldwide and thus also a significant milestone in the global transformation of steel making," Dahmen said in a statement.
By Laura Miller, laura@steelmarketupdate.com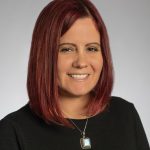 Latest in Economy