Steel Mills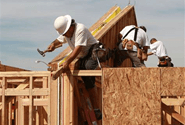 Housing Starts Spike in May
Written by Laura Miller
June 20, 2023
---
Overall housing starts hit a 13-month high in May as construction of both single-family and multi-family homes spiked.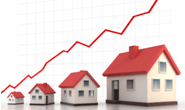 Total housing starts were at a seasonally adjusted annual rate (SAAR) of 1.631 million units in May. This was a 22% rise from the month prior and a 6% increase year-on-year (YoY).
May's SAAR of single-family housing starts jumped 19% month-on-month (MoM) to an 11-month high of 997,000 units. Multi-family housing starts were at a 13-month high of 634,000 units and showed a 27% MoM jump.
The National Association of Home Builders (NAHB) said the boost in single-family starts was due to strong demand, lean existing inventory, and improving supply chains.
"Despite elevated interest rates that make the cost of housing more expensive, the lack of existing home inventory in most markets is leading to increased demand for new construction," said Alicia Huey, NAHB chairman.
Starts jumped MoM in most regions except for the Northeast, which saw a slowdown in activity.
"The May housing starts data and our latest builder confidence survey both point to a bottom forming for single-family residential construction earlier this year," noted NAHB chief economist Robert Dietz.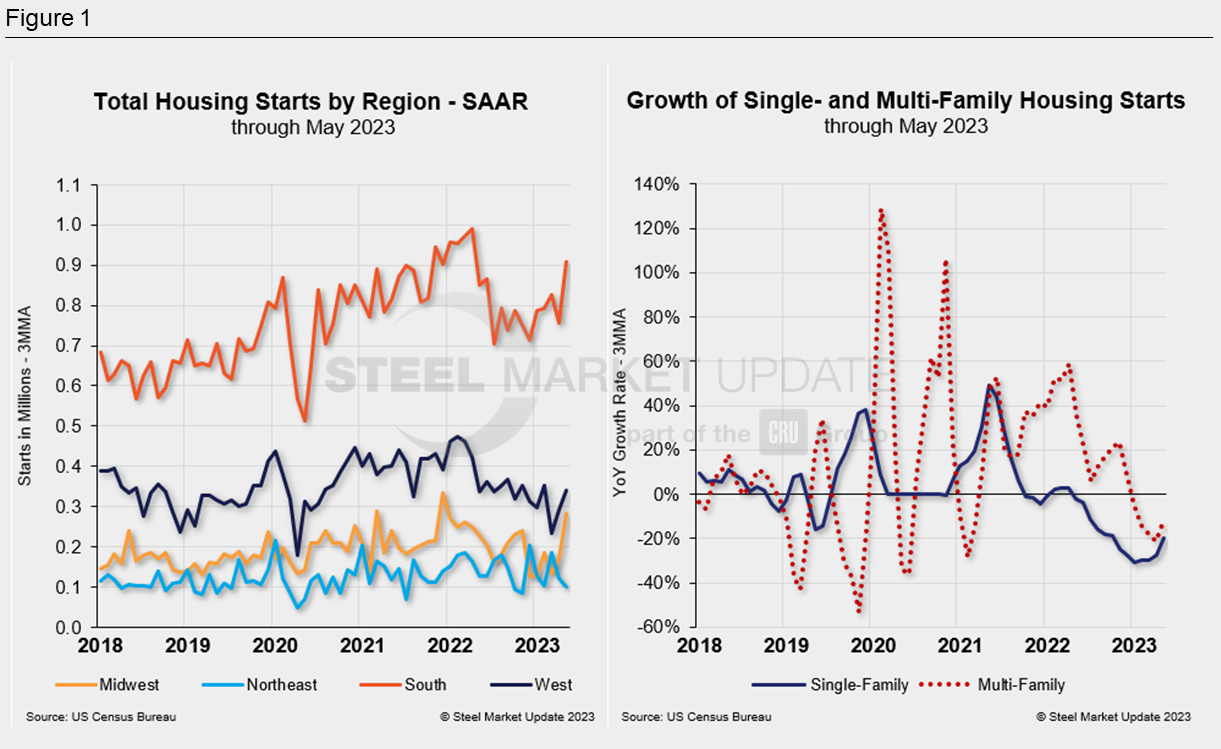 By Laura Miller, laura@steelmarketupdate.com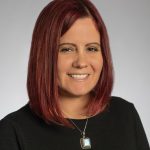 Latest in Steel Mills