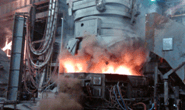 Decarb a Hot Topic at MSCI/SMA DC Conference
Written by Becca Moczygemba
June 25, 2023
---
Decarbonization was among the key topics at the Metals Service Center Institute (MSCI) and Steel Manufacturers Association (SMA) annual meeting last week in Washington, D.C.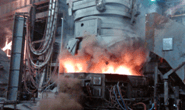 Greg Bertelsen, CEO of the Climate Leadership Council, joined Katie McCall Larson, vice president of government affairs and sustainability for SSAB, and Dan Needham, executive vice president of commercial at Nucor, to speak about decarb as well as environment, social, and corporate governance (ESG) during a panel at the event.
Emissions in the US steel industry are decreasing thanks to increasing electric arc furnace (EAF) production. "Our EAF percentage is the highest in the world. We're innovators who are not afraid of change or sharing our ideas and best practices." said Larson. Economic opportunity and societal demand have led to a focus on ESG and on driving down carbon emissions. "It makes business sense for us and our customers to find efficiencies and produce low carbon products," she said.
But what about the rest of the world? If the US holds the carbon advantage, there's the possibility of a carbon tax.
Panel moderator Bob Weidner, president and CEO of the MSCI, asked about the likelihood of a carbon tax.
"Domestically, the carbon tax is very low. There would most likely be some kind of import fee or carbon tariff. Both [political] parties are exploring ideas, but domestic steel does a good job of lowering emissions without government mandate," said Bertelsen.
In early June, the PROVE IT Act was introduced as a bipartisan bill to identify the emissions intensity of domestically produced goods. "The PROVE IT Act is a proposal to bring data transparency and look at greenhouse gas numbers. Let Congress look at it. Let them see, so they can use it to create policy," said Larson.
Carbon emissions data can help shape trade policy, and there's a nexus between trade policy and climate policy. The US is currently negotiating with the EU on climate initiatives. "It's inevitable that trade and climate will continue to be intertwined," said Bertelsen. "We can't succeed on a global level without a level playing field," he said.
For more information on the PROVE IT Act, click here.
By Becca Moczygemba, becca@steelmarketupdate.com