Service Centers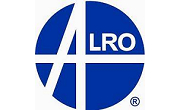 Alro Steel to Acquire Tennessee Service Center
Written by Becca Moczygemba
July 13, 2023
---
Jackson, Mich.-based Alro Steel said it plans to acquire Heimansohn Steel, a metals service center based in Clarksville, Tenn.
 Alro's aquisition is expected to close by July 28, the company said in a news release on July 11. "We are excited to welcome Heimansohn Steel to the Alro family. This acquisition will benefit our customers with expanded inventories of metals and plastics plus additional processing capabilities," Randy Glick, CEO of Alro Steel, said in the release.
Heimansohn Steel was founded in 1896 and offers a variety of services including cutting, shearing, punching, bending, and drilling.
"With this acquisition, we will be able to fulfill even more of your metal needs with the addition of more inventory and processing capabilities," said Lawrence Mize, vice president of Heimansohn Steel. "You will still be greeted with the same faces when you walk through the door. We are proud to continue serving you under the Alro name." 
In addition to metals, Alro also distributes industrial supplies and plastics to customers in North America. The company currently has 75 locations across 16 states, operating companies including Alro Steel, Alro Metals, Alro Metals Outlet, Alro Industrial Supply, and Alro Plastics. Alro said it will use its new location to provide services for and expand their business to customers in Tennessee and Kentucky.
By Becca Moczygemba, becca@steelmarketupdate.com
Latest in Service Centers