Hot-rolled coil prices remain rangebound between roughly $850-900 per ton ($42.50-45 per cwt), according to our latest market check. You could say that's not news.
Our HRC index settled at $870 per ton on Tuesday afternoon. A week-over-week decline of $20 per ton from $890 last week might be little more than noise. You'd want to see consecutive weeks of declines before you made any call that sheet prices had stalled and were falling after a month or so of stability.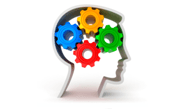 That said, it would have been symbolically meaningful if HRC had instead risen $20 per ton and broken out above the $900-per-ton threshold this week. There is arguably a big psychological difference between $870 per ton and $910 per ton. Recall, too, that HRC, according to our records, hasn't been above $900 per ton since early/mid-June.
That's not because mills haven't tried. Some have been making initial offers of $900 per ton for HRC. Others have been offering as much as $950 per ton. But we're told that many are happy to accept $870-880 for just a few truckloads.
In other words, while mills might not be discounting heavily on spot orders, they're not exactly strictly enforcing the $50-per-ton price increases they announced in mid-June either. I'm also told that many customers are opting to go heavy on their contract tons, which come at a discount to spot prices, and facing little resistance from mills in doing so.
There had been talk since late June that another round of price increases was imminent. I haven't heard much chatter along those lines this week. What happened?
For starters, mills aren't uniformly busy, according to sources I've spoken to this week. One might be booked out on hot-rolled thanks to strength in demand from pipe and tube but not very busy on tandem products. Another might be absolutely packed on coated but not so much hot-rolled and cold-rolled. And I hear talk that some mills might be competing on price to attract orders of hot-rolled galvanized in particular.
I'm not saying that sheet prices will fall off a cliff. For every person who tells me they have a feeling that the economy is about to take a turn for the worse, another says that volumes are still good.
And there remain plenty of production issues out there. Steel Dynamic Inc.'s (SDI's) steel mill in Sinton, Texas, announced its unplanned outage. That's all out in the open.
I'm also told that other mills continue to grapple with slowdowns stemming from the Phoenix Services bankruptcy. Still others could be running a little slow because of various pedestrian reasons – a mill aiming to qualify material for automotive production, for example, might have to move some orders to a sister mill.
Several market participants told me they had seen demand roar back following the slow two weeks around the Fourth of July. That might have been the case for some. But to doesn't appear to have the case for everyone.
There are those who say we might have to wait until lead times get into September or October to really have a handle on what second-half demand will be. If those folks are right, we could see a few more weeks of "soft sideways" sheet prices.
That term, which I'm not overly fond of, is usually used to describe scrap price trends. Obviously, scrap prices falling this month didn't help attempts to increase finished steel prices. The upshot: I hear from some of you that July could prove to be the low-water mark of the year for scrap.
SMU Steel Summit
I'm looking forward to discussing steel, scrap, and forecasts for both 2H and 2024 with top executives and experts at SMU's Steel Summit at the Georgia International Convention Center (GICC) in Atlanta on Aug. 21-23.
More than 1,000 people and more than 430 companies are attending. Join them! You can register here.
By Michael Cowden, michael@steelmarketupdate.com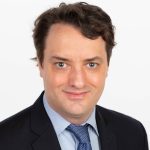 Latest in Final Thoughts