Steel Mills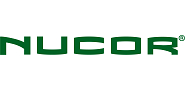 Nucor Gets Final Permit to Begin Work on W.Va. Mill
July 31, 2023
---
Nucor has received its final federal permit to begin construction on its sheet mill in Mason County, W.Va.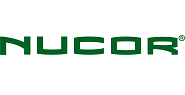 The Charlotte, N.C.-based steelmaker said it received the permit on Friday from the US Army Corps of Engineers to start work on the ~$3.1-billion project. Construction is set to begin immediately and expected to last approximately two years, Nucor said.
"We are extremely excited to move forward with the construction of this state-of-the-art sheet mill in West Virginia," Leon Topalian, chair, president, and CEO of Nucor, said in a statement sent to SMU. "With its low-carbon footprint and advanced steelmaking capabilities, Nucor Steel West Virginia will be a leader in producing clean, high-quality steel for a range of end-use markets."
Nucor noted that, when operational, the mill will have the capacity to produce up to 3 million tons of sheet steel per year.
"It will be equipped to produce 84-inch sheet products, and among other features, will include a 76-inch tandem cold mill and two galvanizing lines capable of producing advanced high-end automotive and construction grades," Nucor said.
The company said as many as 2,000 construction workers will be employed during the building phase and ~800 full-time workers when the mill is fully operational. Nucor said it would be announcing the details of a formal groundbreaking ceremony at the site in the near future.
Separately, US Sen. Joe Manchin (D. – W.Va.) announced that the permit had been issued to Nucor on Friday. "The approval for this final permit is great news for Nucor Steel and our state, and I can't wait to see the benefits this new facility will bring to West Virginia," he said in a statement.
In a Q2 earnings call last week, Nucor said it anticipated the arrival of the permit and expected construction to begin within the next few weeks.
By Ethan Bernard, ethan@steelmarketupdate.com
Latest in Steel Mills