Final Thoughts
Final Thoughts
Written by Michael Cowden
August 6, 2023
---
It's a tough time to be in the forecasting business, especially when it comes to steel. You might have a battle-tested model based on the latest macroeconomic data, prices, inventories, and lead times.
The catch: Whatever a forecast might showing now could be overshadowed by events next month. Namely, labor negotiations between the United Auto Workers (UAW) union and automakers General Motors, Ford, and Stellantis.
UAW Talks
The current labor agreement between the UAW and the three automakers expires on Sept. 14, or roughly where average lead times for hot-rolled coil are now. (Coated lead times are already beyond that date.)
I've been trying to avoid weighing in on whether there will or won't be an agreement. Because it's not unusual to see heated rhetoric, talks to going down to the wire, and then a deal being reached at the last minute.
That said, the union's current demands, I think it's fair to say, have not increased the odds of a new agreement before the Sept. 14 deadline.
Three in particular stand out.
46% Wage Increase
The UAW wants a 46% wage increase over the duration of the next four-year contract, according to The Detroit News. The UAW said that that's because CEO pay at the automakers has risen by 40% on average over the last four years and because the automakers are posting record profits.
The union isn't entirely wrong. Ford, for example, posted a second quarter profit of $1.9 billion, almost triple its earnings in the same quarter last year. And executive pay has been outstripping work pay for decades.
But let's also put the 46% wage increase the UAW is seeking in context. The United Steelworkers (USW) union last year negotiated what some saw as very generous terms with union-represented steelmakers in the US and Canada. At Cliffs, for example, the USW got a 20% boost to wages over the life of their four-year contract with the steelmaker. The UAW demand makes what the USW got seem modest.
32-Hour Work Week
The UAW also wants a 32-hour work week. You read that right, a four-day work week.
I don't recall that being an issue in USW talks. If anything, I remember some back and forth about how USW members wanted to be able to work more overtime.
USW members had grown accustomed to working long (and profitable) hours in the snapback in demand following the pandemic. They didn't want to lose that as things got back to normal.
Pensions
Another biggie: The UAW wants defined-benefit pension plans for all workers. The union says that's something its members had enjoyed for generations.
That might be true. One of my uncles, in his late 80s, still benefited from one. But that's not been the norm in the private sector for some time,
I'm not exactly young. I've known nothing but 401(k)s since I started working. And even those are not a benefit that's to be taken for granted.
I know some among my cohort long for the stability pensions provided to past generations. But they're almost seen as something quaint, from another era – something few of us ever thought we'd be able to count on.
Broken Crystal Balls?
I think it's fair to say the UAW is looking to change the terms of work more fundamentally than was the case in the last round of negotiations in 2019. What does that mean for steel prices?
In the very short-term, the labor negotiations might have supported them to some extent. Automakers have been building vehicles ahead of any potential labor action.
"They are building cars more aggressively ahead of union negotiations because it's better to be safe than sorry, even though I don't expect any disruption strike or anything like that," Cliffs chairman, president and CEO Lourenco Goncalves said during an earnings conference call last month.
"But they are behaving as if they need to stay ahead of the game, which is, in my opinion, good management practice when we're entering a union negotiation, even if the negotiation is friendly," he added.
Goncalves makes good points. As we've reported previously, however, those negotiations – at least on the surface – have not always been friendly.
But perhaps, out of the spotlight, UAW leadership and the automakers are negotiating on more friendly terms. I've heard from some of you who've been in the business for a while that that used to be the case decades ago in negotiations between US mills and the USW – that the two sides would sometimes even agree on what terrible things they were going to say about each other, so that no one would be too surprised when they saw it in the newspapers.
As for forecasting, this is about a dichotomous as it gets. One outcome, a strike, could result in worse-than-expected steel demand and lower prices. Some of you have told me it's at least partly why you've been cautious about not building more inventory than necessary.
Another outcome, a deal, could have the opposite effect. Those who've been running inventories lean might have to rebuild stocks amid better-than-expected demand – something that could send prices higher.
I wrote last year, about USW negotiations, that after the pandemic and the war in Ukraine we'd become inclined to expect the unexpected – and to expect the worst. I said then that such a pessimistic impulse wasn't necessarily helpful. I hope that's the case with UAW talks. But, I have to admit, I'm less sure now.
SMU Steel Summit
We'll discuss the latest economic data, steel price forecasts, and the most important current events at Steel Summit at the Georgia International Convention Center in Atlanta.
We're just two weeks away from the start of the event on Monday, Aug. 21. It's not too late to register! You can do so here.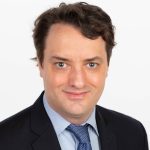 Latest in Final Thoughts