Final Thoughts
Final Thoughts
Written by Michael Cowden
August 15, 2023
---
I wrote on Sunday about U.S. Steel being for sale and Cleveland-Cliffs announcing that it was the among bidders for the iconic Pittsburgh-based steelmaker.
I have heard some interesting theories on who the other bidders might be. Foreign mills, domestic mills, private equity – even Elon Musk, which I think is when things started to really jump the shark.
The speculation regarding Musk probably started because Twitter now has the same logo as U.S. Steel's ticker symbol. Namely, "X."
I don't have anything to add to that speculation. I'd rather instead bring attention back to the day-to-day steel market and to facts that we do know.
We reported today that sheet prices have again moved lower. I'll focus on hot-rolled coil (HRC) here.
As most of you know, we report a range. The low end of our range is $730 per ton ($36.50 per cwt). That represents prices for buyers capable of ordering thousands of tons. It also reflects pricing from mills in eastern Canada.
The higher end of our range is $800 per ton, which is where small spot transactions continue to happen.
Suffice it to say that we're a far cry from the $950 per ton some US mills said they were seeking just two months ago. So where do things go from here?
SMU is not in the price forecasting business, so I won't speculate where prices might be in a week or a month from now. But I will speculate on a key event – no, not who might buy U.S. Steel – that could drive them. That would be the possibility of a United Auto Workers (UAW) union strike.
I know one theory is that prices have drifted lower because buyers are concerned about a potential United Auto Workers (UAW) strike against Ford, General Motors, or Stellantis. Perhaps against all three.
Attention has focused on when the current contract between the UAW and the "Big Three" expires: Sept. 14 at 11:59 pm.
It's also focused on heated rhetoric and theatrics. UAW president Sean Fain throwing away a contract proposal from Stellantis. Former Ford CEO Mark Fields accusing the union of "going back to the 20th century."
That's good for headlines. But does anyone really think Fain didn't have another copy of the contract? It's not like it was etched by hand on parchment. And I think the comment about going back to the 20th century misses the mark too.
Let's focus for a moment when that UAW contract began: 2019. Think for a minute of all that's changed since then. The pandemic, the snapback in demand afterward, record profits at mills and automakers, and a labor shortage. I should also add that the Biden administration has been hugely supportive of unions.
Is the UAW going to get the 40% wage increase it's asking for? That seems unlikely. But it's hardly alone in seeking double-digit pay gains.
The USW secured 20% in contract negotiations last year. And I'm guessing companies and their boards across a range of industries know that they'll have to offer some big improvements in pay. (Just ask United Airlines, which agreed to a raise of 35-40% for unionized pilots.)
Do the automakers nonetheless have to show to their shareholders and boards that they put up a fight? Probably. Likewise, UAW leadership needs to show to the rank and file that it put up a fight too.
I know there's been a lot of handicapping the possibility of a strike. Here's one more theory to consider: Perhaps there is a short strike or lockout. Each side gets some of what they want, neither loses face.
I suggest that because a protracted strike or lockout wouldn't be in the interest of anyone. And I'd like to think there are cool enough heads on all sides to realize that.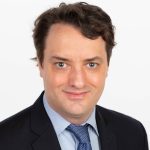 Latest in Final Thoughts