Steel Products
US Steel Exports Remained High in June, More Flat Rolled Going to Mexico
Written by Laura Miller
August 18, 2023
---
US steel exports remained elevated during the month of June, staying above the 900,000-ton mark for a second consecutive month.
The US exported 901,349 net tons of steel products during the month of June, according to the latest data from the US Department of Commerce. This was just 1% lower than the month prior but 13% above levels one year ago.
We have to go back to 2018 to see monthly export levels higher than those of May and June (Figure 1).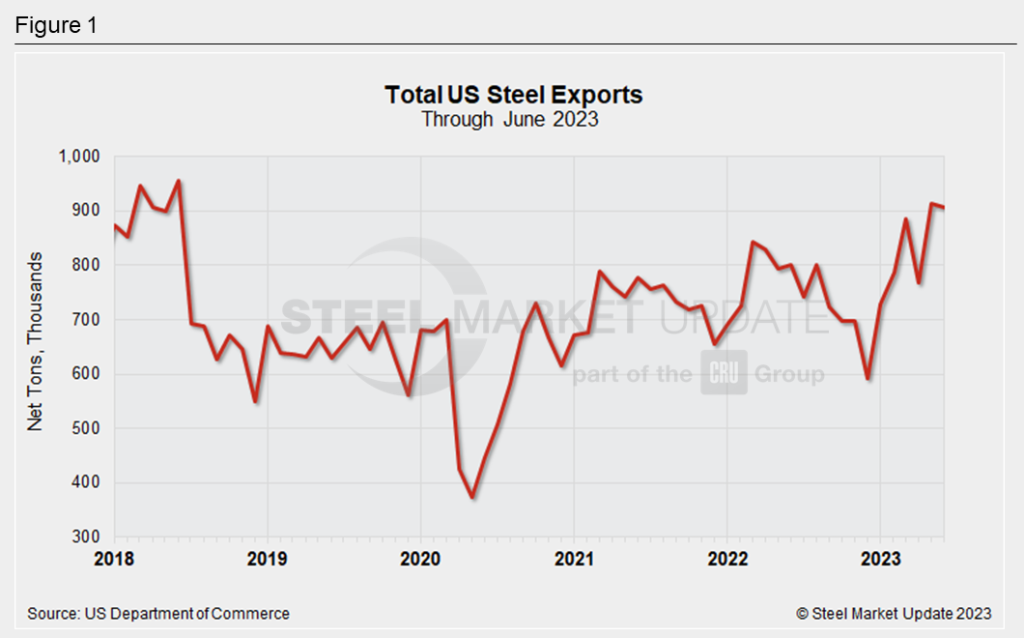 June flat-rolled steel exports were well above year-ago levels, except for the other metallic coated category (Table 1).

Exports to Mexico were significantly higher in May than in past months, and in June they rose even further, to 468,467 tons (Figure 2).
Hot-rolled sheet shipments to Mexico jumped 35% from May to 82,460 tons in June. Cut-to-length plate exports to Mexico were elevated in both May and June at 79,507 tons and 80,936 tons, respectively.
It's clear that the US has been filling gaps in the Mexican market on AHMSA's production stoppage, which has been ongoing since December.
Steel shipments to Canada are typically higher than those to Mexico but were lower in both May and June.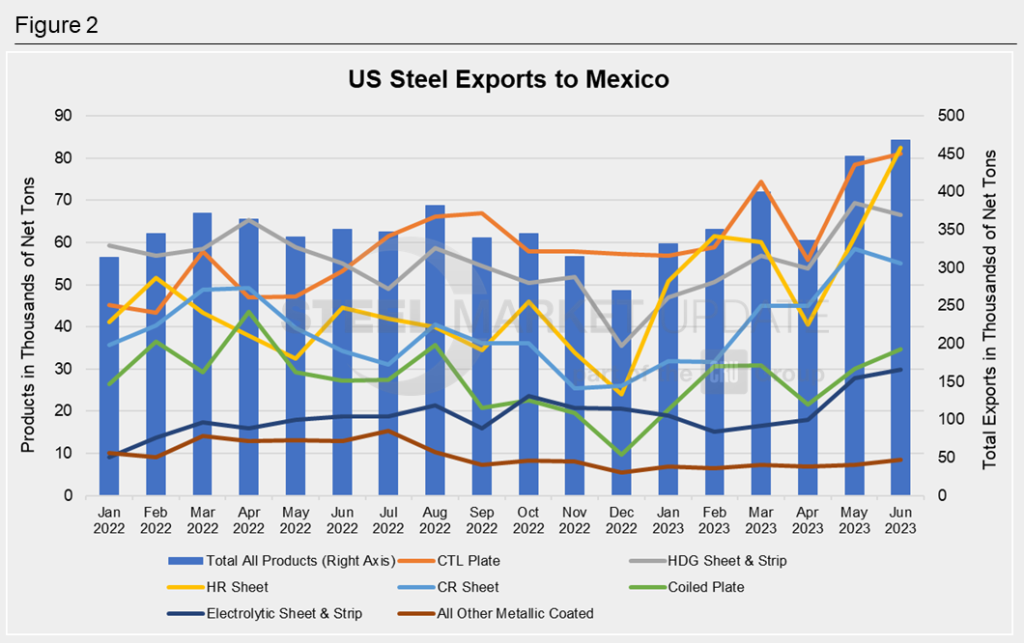 Latest in Steel Products